The PDF file format turned 30 in 2023, marking three decades of digital workflow and changing the world for good. This format has become the new norm, with most PDF files never leaving the digital space to become hard copies. It's far more common to go the other way around—we digitize printed documents to edit them. Fortunately, many software solutions can cope with these tasks. A perfect example is iScanner, a PDF scanner app that you can simply install on your mobile device and master in a matter of seconds—and do so for free. In this post, we'll tell you how to edit a scanned PDF on your phone.
Where to Start at Scanning Documents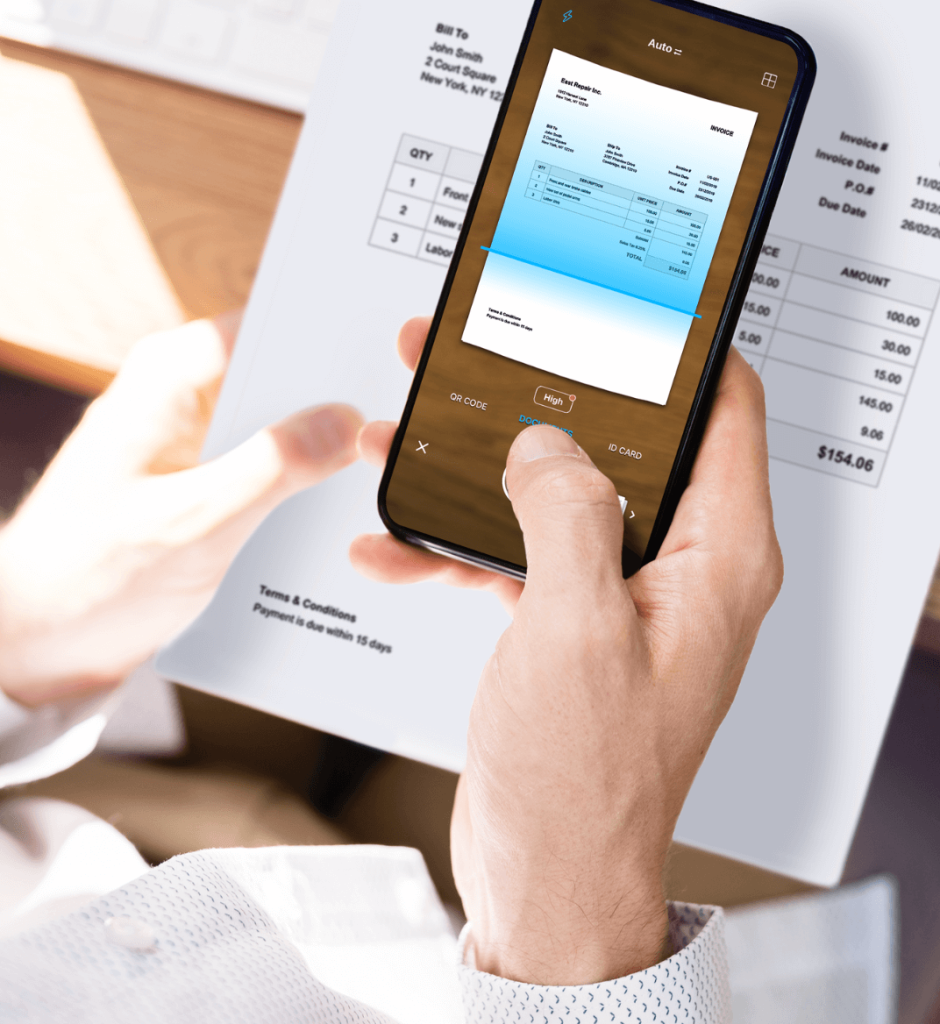 The task of editing a document often requires scanning the paper version first. In this case, iScanner is the perfect choice, as it allows you to feed two birds with one scone. The app offers easy-to-follow instructions during scanning, helping you adjust the angle and distance. You can also choose a scanning resolution that best suits your purpose. If you're planning to edit the text in your scanned PDF, we highly recommend scanning in 300 dpi. Once you have a clear scan of your document at the ready, you can proceed with editing.
How to Edit a Scanned PDF Using iScanner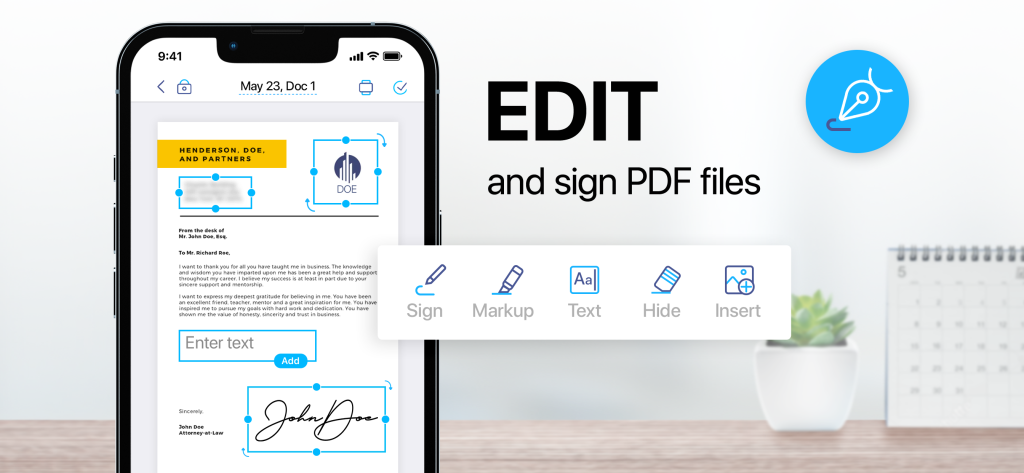 Run the app or install it on your iOS or Android device.
Tap the "Plus" button at the bottom of the screen.
Next, choose Import Files, if you have the PDF on your device, and, if you need to scan a hard copy, choose Camera.
Once done, tap the imported file from the app's home screen and enjoy a plethora of editing tools gathered at the bottom of the screen:

Sign your documents.

Add any text in different fonts and sizes.

Insert shapes and images from your gallery or camera.

Mark up or hide certain text elements.

Add a watermark.

Further adjust visual quality and color balance.

At the top of the screen, you'll find buttons responsible for several other actions:
Why Choose Scanning Documents Over Taking a Photo?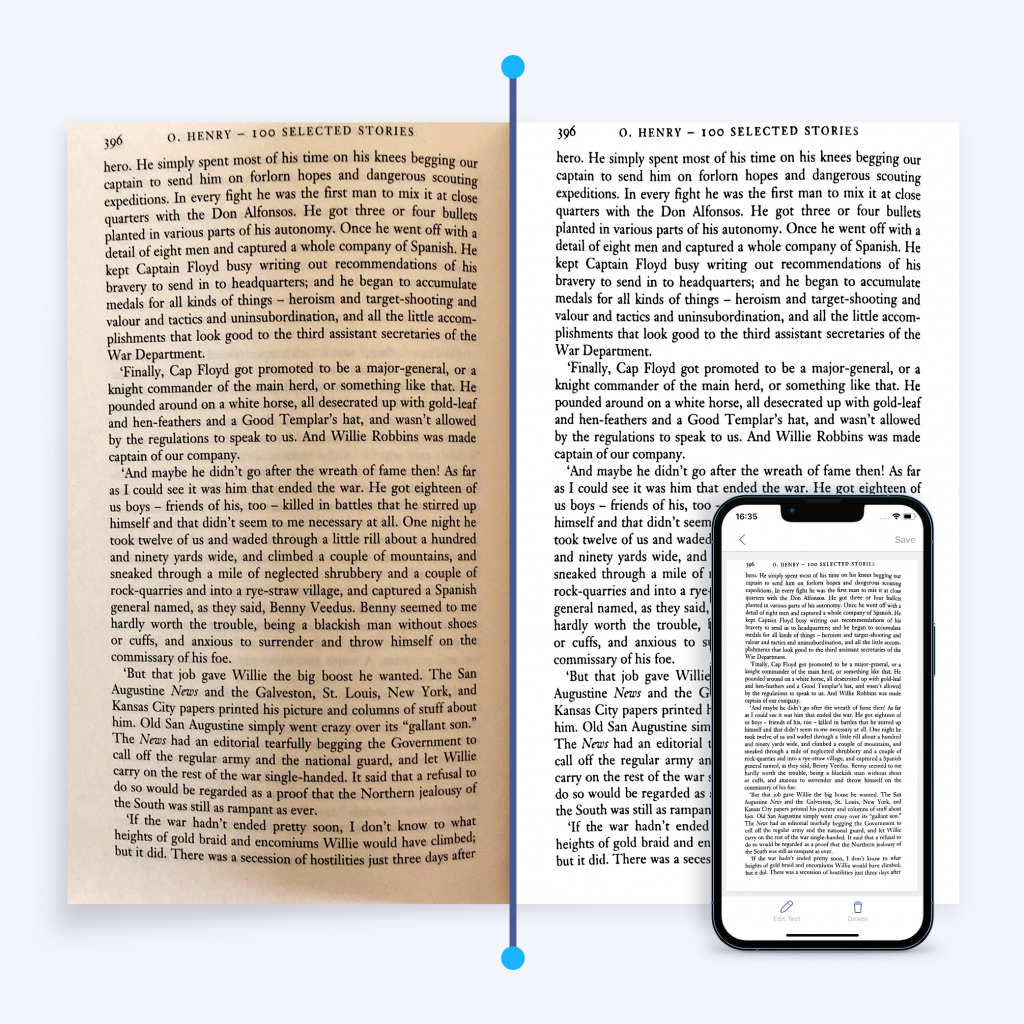 You may think scanning a document is a bit excessive because a phone's camera should do the trick. Taking a photo is indeed quick and easy, and it doesn't require any additional software. However, if you ever need to edit scanned documents, scanning is the only real option. Taking a photo comes with all the regular downsides, such as warped pages, uneven lighting, or grainy paper structure. Luckily, iScanner allows you to scan documents with sharp quality, removing any imperfections that may have otherwise been carved in stone on a regular photo (unless you possess an above-average knowledge of graphics editors). These are some of the features that are available to everyone using iScanner for free:
300 dpi scanning resolution, which makes it possible to print any scanned document without the loss of quality regardless of the format, e.g., A4, A5, or business card.

An AI-powered border recognition feature that works flawlessly, even if you scan on a similarly colored surface (like a paper-white table).

Tools to adjust the scanned document, such as rotating, cropping, or resizing the scanned PDF.
Enhance & Edit Scanned PDF Files Using Color Filters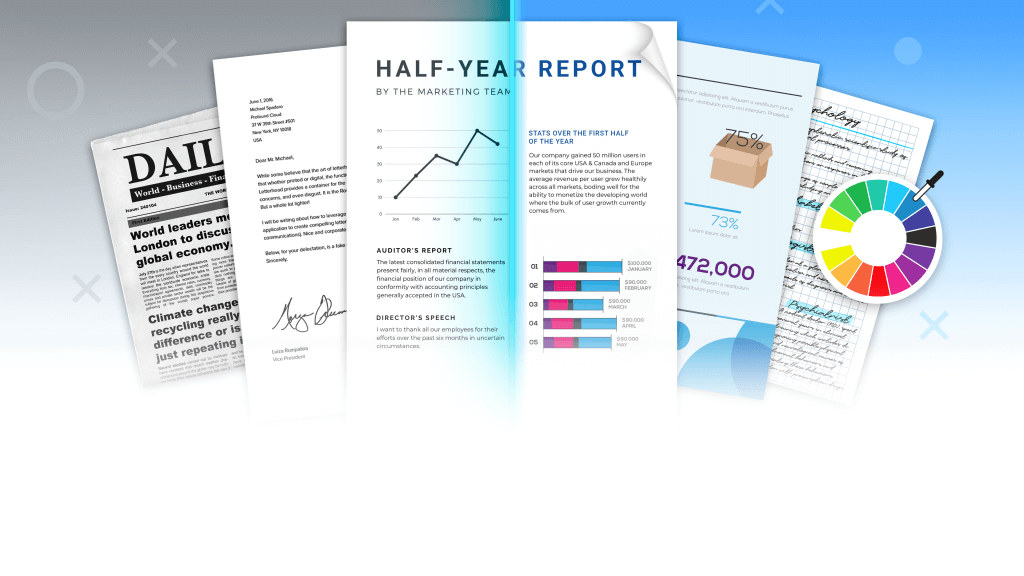 If you follow the steps above, you'll probably see for yourself that handling iScanner is simple and intuitive. Behind the user-friendliness and simplicity, however, lies a powerful functionality which allows you to complete pretty much every editing task you may think of. It's not solely about adding text or rearranging signatures, as iScanner's Color Filters offer you much more depending on your task:
The "Black and white" filter can remove shadows and increase the contrast between the text and the background, making it easier to read.
"Bright" is the equivalent of the black-and-white for colored scans. It increases the brightness and contrast of the scanned image and can get rid of shadows while preserving the original colors of the images. It also makes handwriting more legible.
"Clear" automatically removes the majority of visual inconsistencies, such as heavily shaded, excessively lighted, or noisy areas. Text and other important elements are left intact. The paper background appears tidy and clear, and any existing visual artifacts get toned down to nothingness.
Finally, "Grayscale" turns every single color into a shade of gray—a lifesaver if you need to print a colored scan with a B&W printer.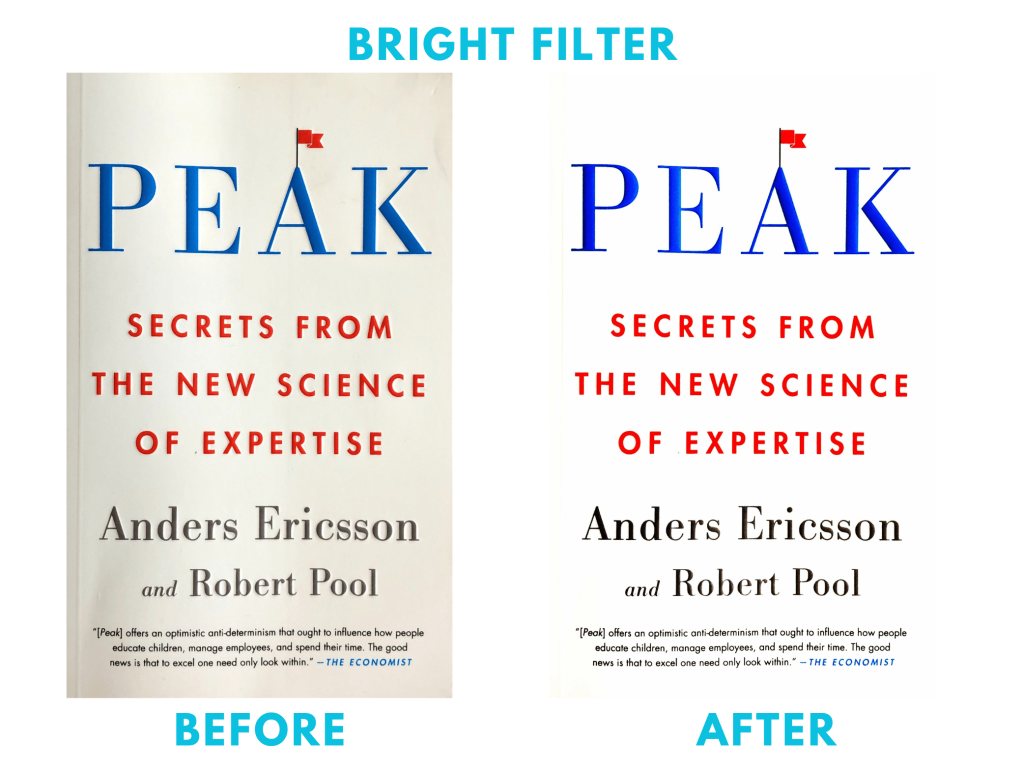 Become a PDF Pro With iScanner's All-in-One Package
It's not just scanning and editing that make our app such a powerful tool. There are several more use case scenarios, which you may find beneficial for your everyday work:
Share easily! You can share your scanned and edited documents in various formats via email or messengers. Alternatively, you can share PDFs as a link.
Password-protect your files! If you decide to share your PDF as a file, you can additionally protect it by setting a password. It ensures no one gets access to them without your permission.
Extract individual pages and page ranges. You can then save everything you've chosen to export as a single file or split the pages into separate PDFs.
Edit text in scanned PDFs with the app's in-house OCR solution with iScanner Pro. Our AI-powered OCR algorithm has been developed from scratch to accurately recognize 23 languages. You can turn any paper document into an interactive, editable, and searchable copy.
Get rid of captured fingers and warped lines in a tap! The app's premium version comes with a set of AI-driven features. They allow you to unblur out-of-focus scans and eliminate perspective distortions or unwanted elements, such as accidentally captured fingertips.