Protecting a PDF file with a password is a highly requested feature that often turns into a much more challenging task than it should be. For instance, if you're looking for a solution on how to password-protect a PDF file, quite a lot of apps and services require you to pay for a subscription. Luckily, iScanner offers this essential functionality without hiding it behind a paywall. You can simply download the app and protect your important or confidential documents whenever you need to share them. As for free online tools that may sound like reasonable alternatives, there are some downsides. The most obvious one is uploading your PDF files to a third-party server for the sake of password-protection. Needless to say, this leaves your documents exposed. With iScanner, you don't have to worry about data safety. Besides, securing a PDF file with a password takes only a few moments and comes with several indisputable benefits.
Why Choose iScanner to Password Protect a PDF File
If you've decided to protect a certain PDF file with a password, you're probably planning to share this particular document with someone. That's where iScanner's powerful functionality comes into play:
How to Password Protect a PDF File Using iScanner
1) Install the app on your iOS or Android device.
2) Run iScanner and select your file. Tap the "Share" button in the top-right corner.
3) Next, switch from 'Link' to 'File' and toggle the "Set a password" switch.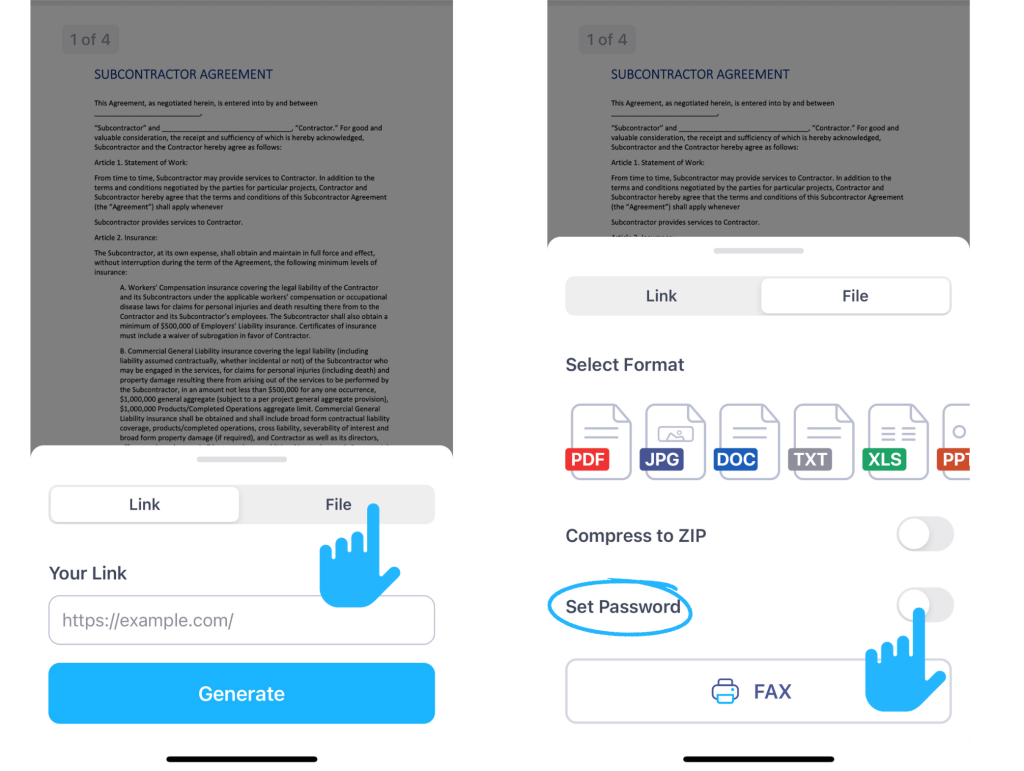 4) Tap the PDF icon, and password fields will appear. Enter your password and confirm it. Then, tap 'Set.'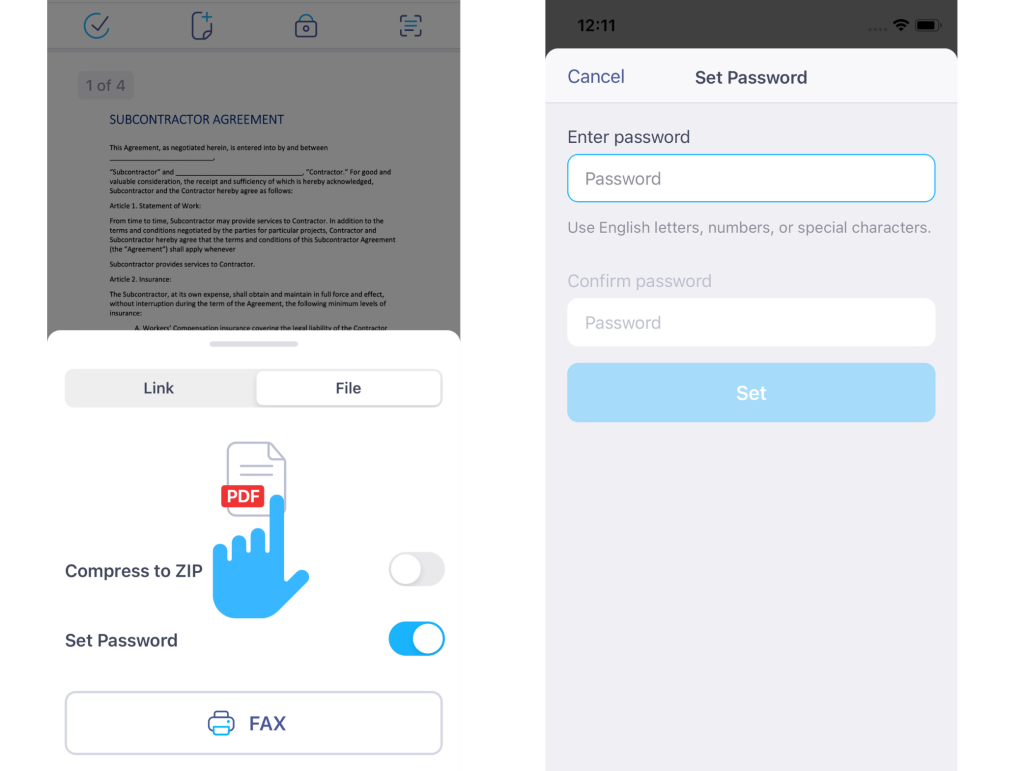 5) Finally, export the PDF file and provide the recipient with the password.
Other iScanner Features You Might Find Useful
If you're looking for a tool to protect a PDF file with a password, iScanner is an excellent solution. If this isn't a one-time situation, and you frequently work with documents, you may want to stick with the app for longer because it offers a wide range of features: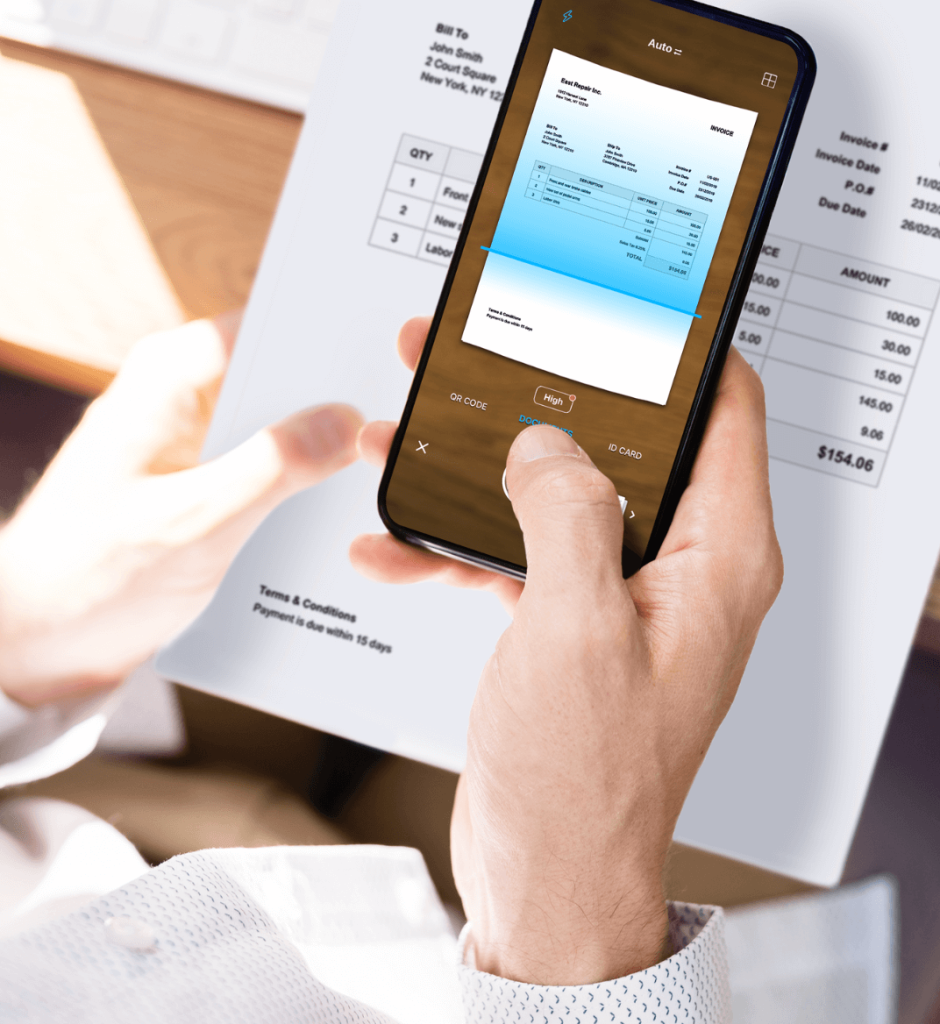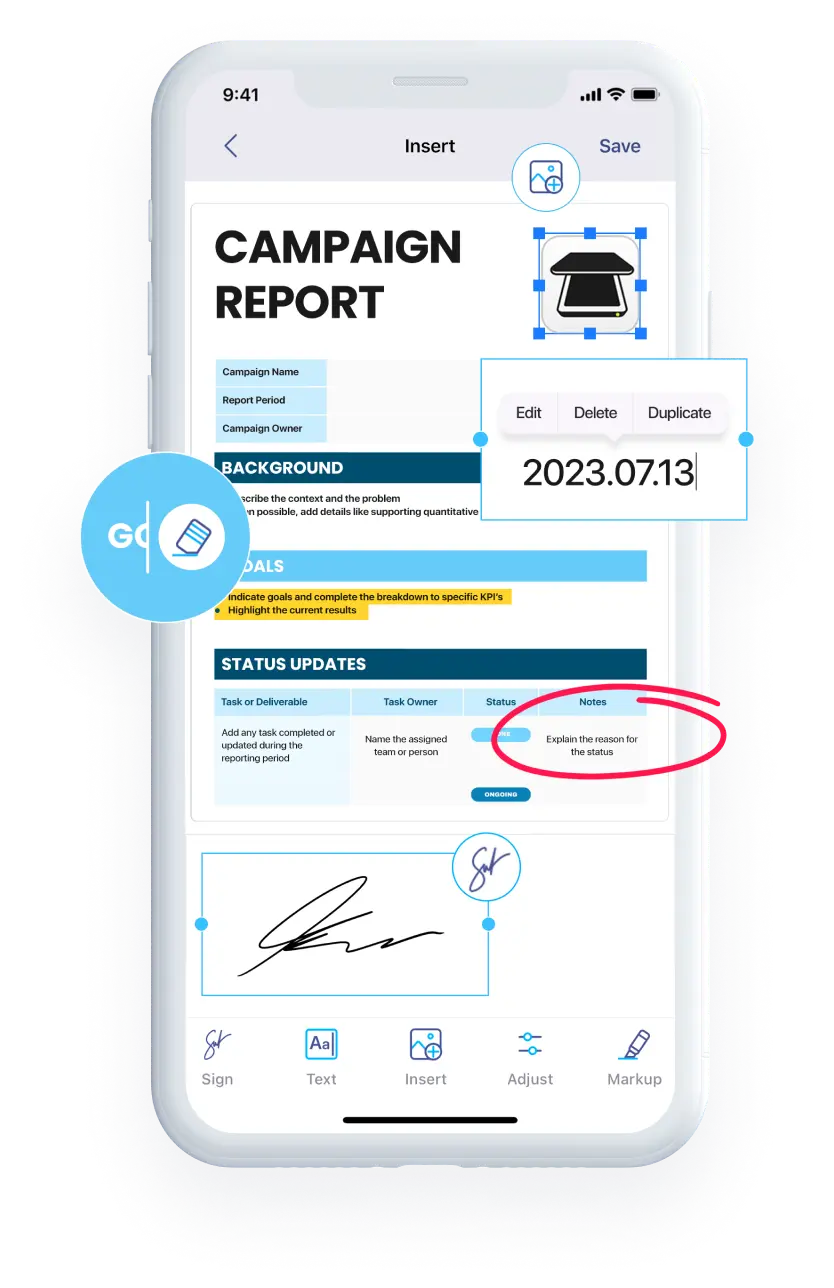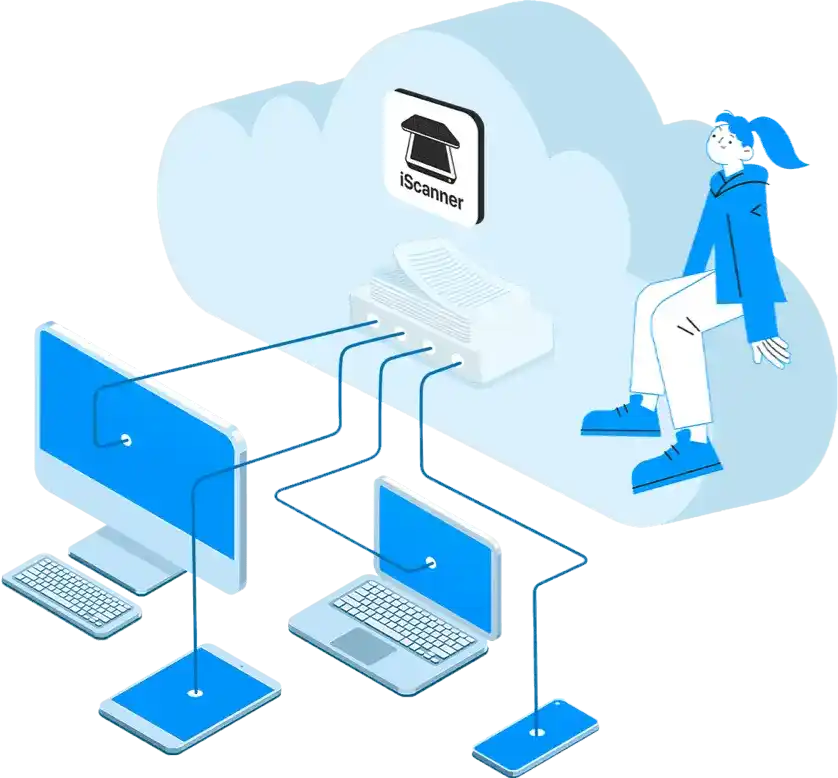 Last but not least, the features mentioned above—including the often-requested option to password-protect a PDF file—are available to all iScanner users regardless of whether they opt for the free version of the app or choose to upgrade to Pro. In case you want to get a taste of the benefits that come with the Pro version, you can do it for free thanks to our referral program. With it, you'll be granted access to iScanner Pro for a whole month.