The pandemic and growing complexity of today's world present new challenges for educators. The workload has become enormous, and many teachers have forgotten what a normal weekend looks like. They have had to become more flexible, balance multiple jobs, and adapt to new ways of working, such as teaching remotely. In this post, let's talk about how we can ease educators' paper workload with the help of modern digital tools.
The ubiquity of smart devices that can connect to the internet is shaping education in the digital age. The more you're aware of opportunities provided by technology, the more effectively you'll be able to manage a heavy workload. The less paper you have to deal with, the easier your job is. Reducing the amount of paper in the classroom and at home simplifies our lives, makes the education process more effective and convenient for both teachers and students, and helps the environment. Gone are the days of taking documents to a copy center or spending a bunch of money on a scanner for your home. Instead, using a mobile app that can scan, edit, sign, and share your documents easily will be an ace up your sleeve.
How to Choose the Right App for Educators
Over your years of teaching, you may have found ways of handling your workload in a more timely manner. Well, a mobile scanner can help tremendously when it comes to more efficient ways of doing things. When choosing an app, the rule of thumb is to pay attention to the rating and the number of downloads. Experts recommend choosing apps with over 10 million downloads and a rating of 4.5 or higher. This usually means that users enjoy using them and find them helpful. For example, iScanner has over 80 million users and received a high number of positive ratings and reviews from a professional association.
What Features Make a Great Mobile Scanner?
Working as a teacher calls for a scanner with more functionality. If you often find yourself switching between multiple apps to complete a task, then you may want to consider a multi-functional mobile scanner. Below are the most useful features to look for in an app.
Document Editor
Editing tools allow you to work with a document once you've scanned it. Filling out forms, covering sensitive information, inserting shapes, pictures, and signatures—all of these can be available in just one app. However, some features may be locked behind a subscription. So be sure to check what the free version has to offer.

Text Extractor
Also known as OCR, text recognition technology lets you extract text and save it as new files. If you tend to work with multi-language files, go for a mobile scanner that supports several languages. For example, iScanner's ORC accurately recognizes 23 languages.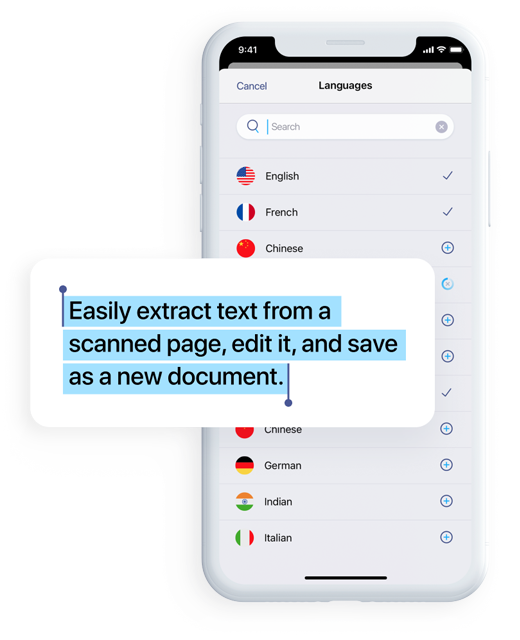 Extra Features
Problem-solving modes go beyond the traditional scanning experience. For instance, iScanner allows you to automatically count similar objects, solve mathematical equations, and measure the length and area of different objects. Even though these modes aren't directly related to scanning, they can save you a lot of time and effort.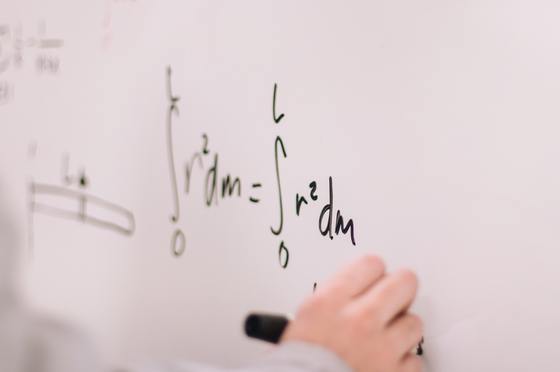 Help and Support
Getting guidance and support when you encounter a problem with an app is key. That's why we recommend checking the app's website and social media pages. They will tell you if the app is still active and where you can find help if something goes wrong.
Many apps have special bonus offers for educators. iScanner, for example, has a specific program for educators—learn more here. Please note that you can only register with your business email address.
Adaptation to the New Habit
Many teachers might think they aren't good with technology and this app is too complicated to use. On the contrary, iScanner is very user-friendly and has an intuitive interface, so it won't take you long (less than 5 seconds to scan and save) before you learn how to navigate the app. This mobile tool will get your papers under control, make your life easier, and save a lot of your time and nerves in the long run. Designed for both iPhone and Android, iScanner is a printing center alternative that puts scanning at your fingertips no matter where you are—at university, school, college, or on the go. It will reduce your workload and might even give you your weekends back.
Worried about your privacy when you're using the app? Read the privacy & security policy here.