Meet the Updated Actions Menu
Do you know the old saying, "It doesn't matter how right you are if nobody understands you"? It's true about many things, not just effective communication. That's why at iScanner, we've always invested not only in the app's excellent features but also in making the actions menu as intuitive and easy-to-use as possible.
The easier it is to navigate and find what you're looking for, the more efficient and productive you can be. That's why we never stop fine-tuning and polishing our actions menu. And we're excited to present the most recent update!
Streamlined Workflow: Simplicity Meets Organization
As the number of features in iScanner continues to grow, we figured it was about time to organize them into categories for you. Whatever you need to do with the document, you can now find it even faster and easier.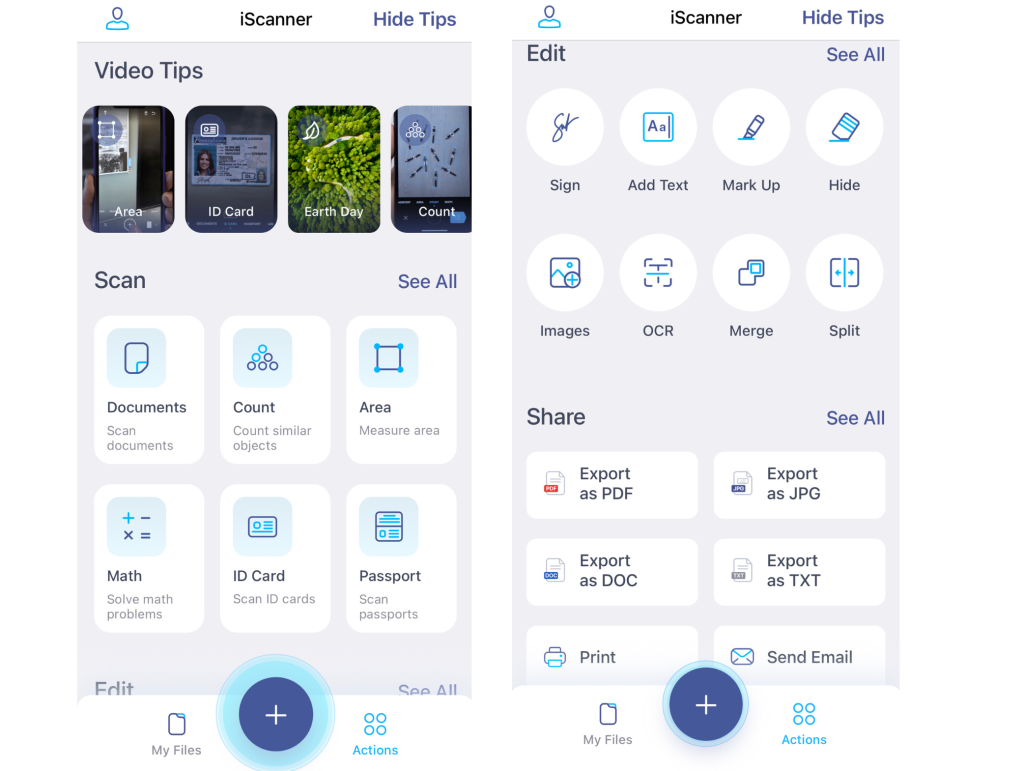 Enjoy Actions Menu Categories: Scan, Edit, and Share
Scan: Make the Most of iScanner's Scanning Modes
In the Scan category, you can easily navigate between various scanning modes.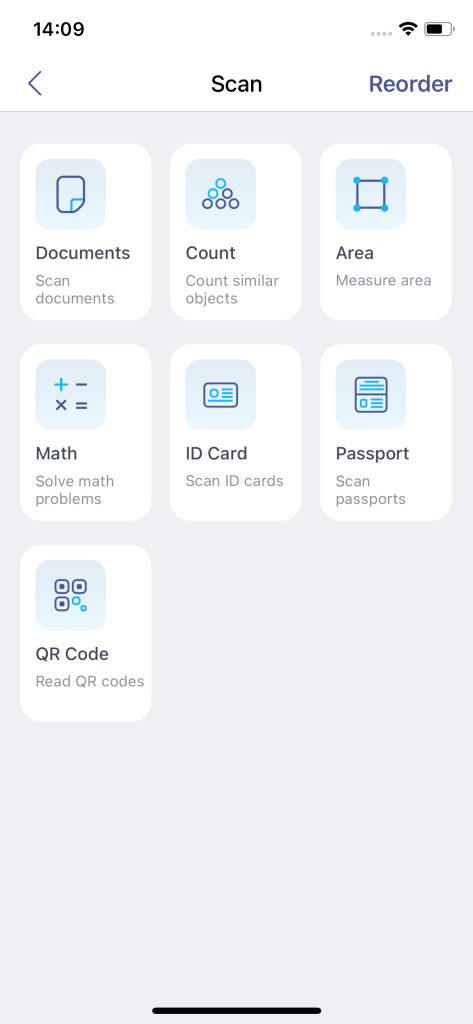 Documents mode is for turning any piece of paper into a professional-looking digital document.
ID Card allows you to place both sides of your ID Card on one page, making it easier to share and print.
Passport mode makes a perfect scan-copy of your passport in seconds.
Area allows you to turn your phone into a digital tape measure and get the physical dimensions of a room or an object in seconds.
QR Code mode allows you to read and process any QR code faster than the in-built QR code reader of a smartphone camera. 
Count mode is an amazingly helpful AI feature that can do manual counting for you.    
Math is a nifty study aid that can solve math equations. 
Edit: A Powerful Editing Toolbox in the Palm of Your Hand
The Edit category of the actions menu allows you to start editing in one tap. And there's a lot to try in this category! Modesty aside, among all scanning apps out there, iScanner has the most extensive document editor, which happens to be free.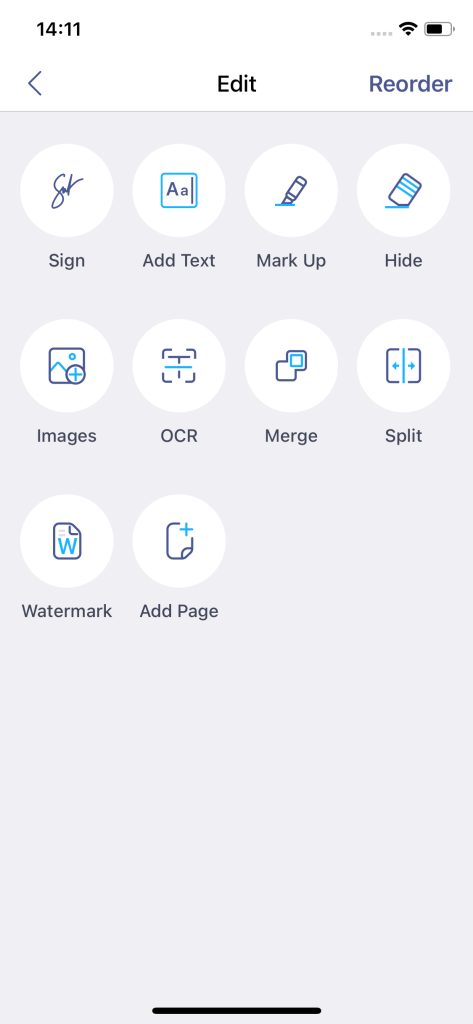 Our document editor, along with some unique AI-powered features, is what landed us 100M downloads worldwide, the Best App of the Year Award, and a Webby Nomination. 
Look at all the things you can do with the editor:
E-Sign

Add text boxes

Highlight

Add shapes

Insert images

Obscure and blur

Add a new page

Add customizable watermarks

Merge and split PDFs

Extract text from any image or document via OCR
Share: Connect and Collaborate with Others
Finally, the Share category allows you to quickly and easily share your document with others. Moreover, if you need to convert your scanned document, this is where you can find a shortcut.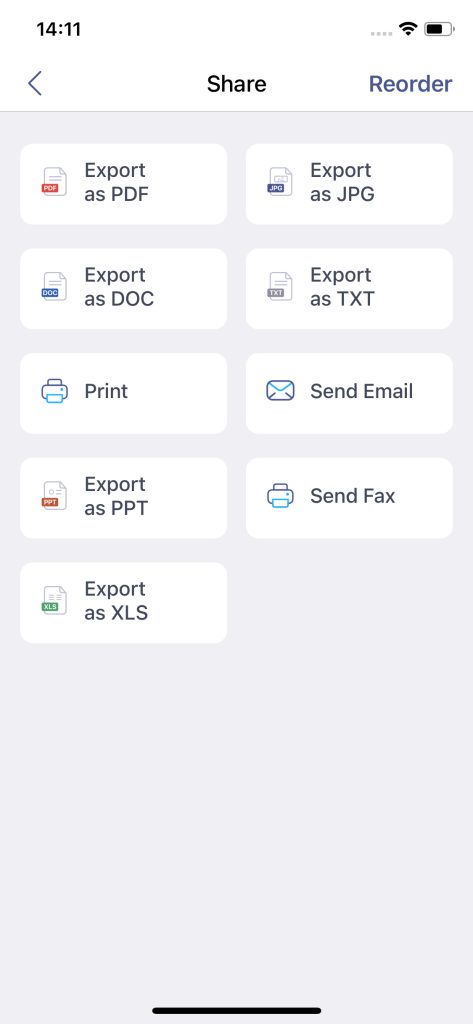 Whether it's PDF, JPG, DOC, TXT, or XLS, you can convert and export your document in one tap. You can also print (if you must) or send a fax directly from the app.
Customize and Conquer with iScanner's New Actions Menu
The cherry on top is that you can also customize the actions menu. Reorder the features as you please to make the app more suited to your purposes.
Video Tips Are Worth a Thousand Words
We know that most people love to read, but very few enjoy reading user guides, FAQs, and instruction manuals. We've got you covered. Watch our super short video tips if you're unclear on how to use any of the features.
Still got questions? Don't hesitate to contact us at support@bpmobile.com—we're there to help 24/7.