Have you ever wondered how humans, who lack poisonous fangs, 360° vision, and super speed or strength, have become the most dominant species on Earth? Big brains are definitely a part of it, but we're not the only species with a well-developed brain. The secret to our evolutionary success is that we cooperate and share useful information on a larger scale than any other animal. Whatever our other flaws may be, research shows that people love sharing and helping one another.
iScanner Referral Program
We've all been in a situation when someone's timely advice saved the day, and we've been on the advising side plenty of times as well. At iScanner, we believe that this remarkable human trait of sharing is worthy of praise as well as reward. If you like iScanner, have had a positive experience with it, and want to help others benefit from your success, don't hesitate to share. If you do so, two things are likely to happen: (1) your friend will learn about a super useful app, and (2) you will get a bonus—free premium access.
How to Participate in the iScanner Referral Program
Share your referral link. To do that, open the iScanner app and go to Settings. Within the Settings menu at the top of the screen, you will see a banner with a bright-blue button that reads Invite Friends.
Hit the Invite Friends button and choose an app (email or any messenger) that you normally use for sharing.
Your invitee will receive a message with your referral link.
They will need to click the link, which will take them to either the AppStore or GooglePlay Market, depending on the platform they use.
Next, they will need to install the app and, once done, hit Open.
When they open the app on their device, you will get a notification.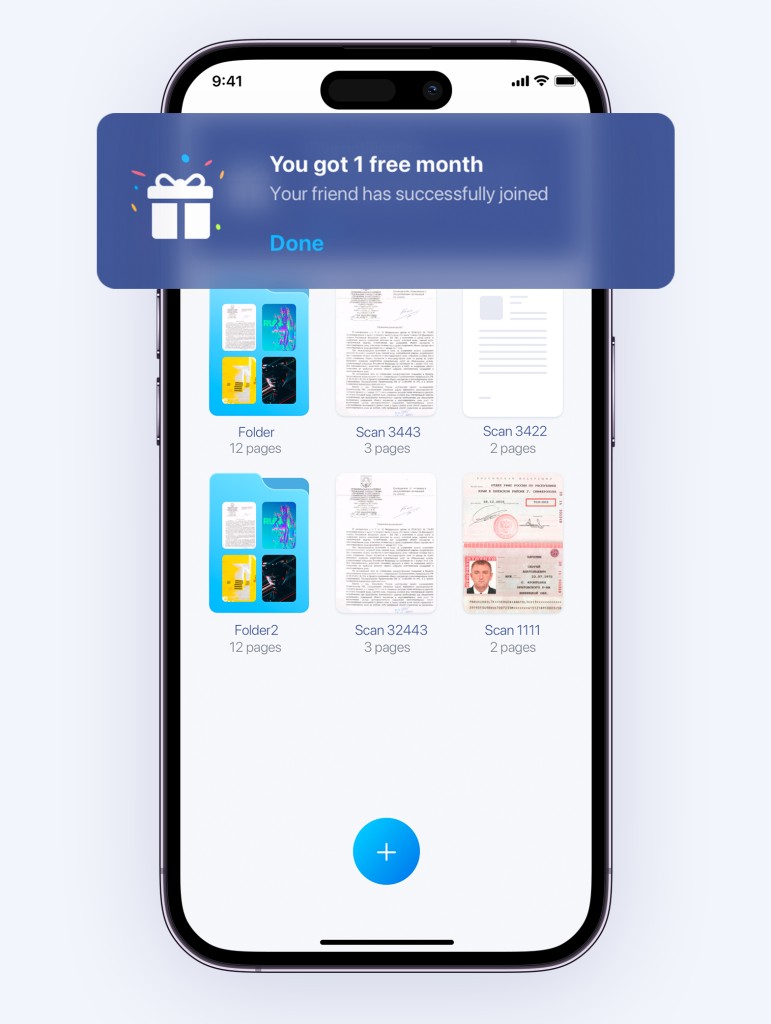 From this moment onward and until your bonus expires, you will be seeing this counter at the top of the screen in the Settings menu. The counter will remind you how many days of premium you've got left. The Invite Friends button will still be active in case you want to invite somebody else.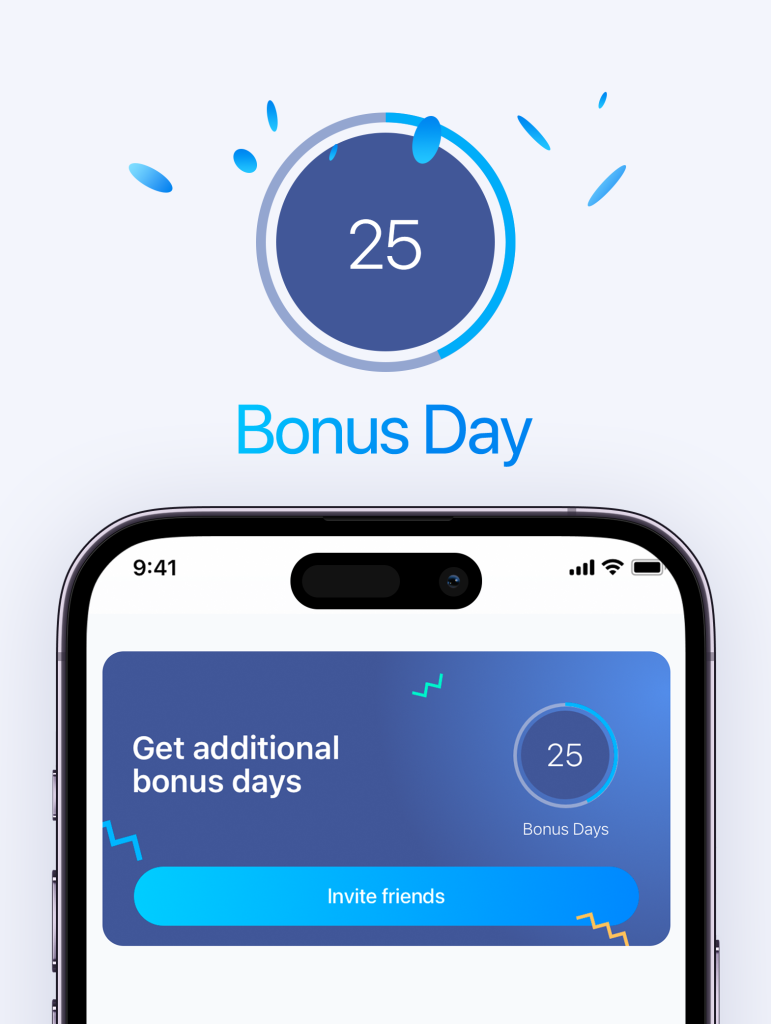 Several Technicalities We Need to Tell You About
The Invite Friends button will only be available to you if you use the free version of the app.
At the moment, referral links only work within the same platform (i.e., if you use iOS, your link will work only on iOS devices). Please ensure your invitee uses the same platform as you.
Please note that your bonus will be activated only after your invitee opens the iScanner app they installed using your referral link.
Your invitee has to be a new user. If your friend already has the iScanner app on their device, the referral link will only take them to the app, and your bonus period will not be activated.
The bonuses add up! If more than one friend joins iScanner via your referral link, your free premium period will be extended proportionally. Two friends double the period, three triple, and so on. You get the idea.
In case you were wondering which professions benefit most from using the app, we have a blog post about that.