Learn how to type on a PDF and edit it even further
Annotation is a valuable tool in many professional settings. Whether it's a business contract, student essay, research paper, or your own notes, it can facilitate understanding, collaboration, and memory retention. In this blog post, we'll show you how to write on a PDF right from your smartphone so that you can easily do it on the go and turn your commute into a productive work session.
Why Learning How to Write on a PDF Is Important
If you're someone who works remotely or spends more time in the field than behind a desk, knowing how to write on a PDF on your smartphone can free you of the need to carry around printed documents or a laptop everywhere you go to stay on top of your tasks.
To succeed in this even further, you need an app that will allow you to highlight, add shapes and text boxes, create watermarks, and do all that, ideally, for free.
Why iScanner Is a Go-To Solution to Annotate on Your Mobile Phone
In iScanner, you can do all of the above and more for free. Plus, it offers several major benefits:
Cross-platform syncing. The app comes with cloud storage and a sync feature. So, when you annotate a document on one device, you don't have to manually transfer it to your other devices. The app will automatically sync changes on all in real time.
You can edit or delete the edits anytime even after saving. Most apps allow you to edit annotations only in editing mode. Once you hit save, the changes become permanent.
It's free. And, very importantly, there are no pop-up ads and no branded watermarks will be added to your documents.
It's a mobile scanner! Thus, you're not limited to digital documents but can easily annotate and share any hard copy by simply scanning it first.
How to Write on a PDF on Your Smartphone
How to Type on a PDF with iScanner's Annotation Tool Kit
In the app, you can easily add customizable text boxes with your comments. Move them around the page, change the fonts, color, and spacing. Combine them with shapes or highlighting for clarity. 
Moreover, in iScanner, you can add a new page to the document with one tap. This can come in handy when there's a lot to say and a text box won't do the trick.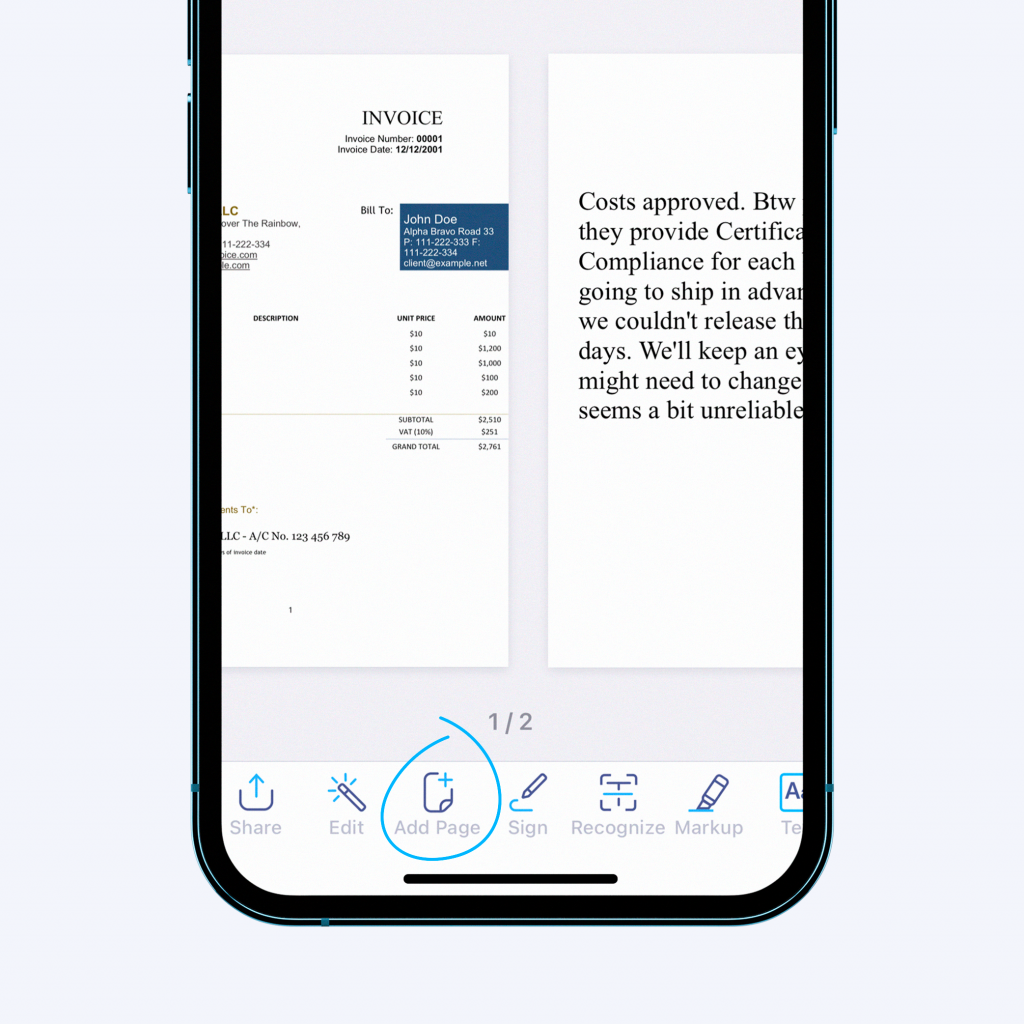 Color-code Your Thoughts by Highlighting
Highlighting is a simple yet powerful tool that can help boost productivity in various ways. For instance, by highlighting you can: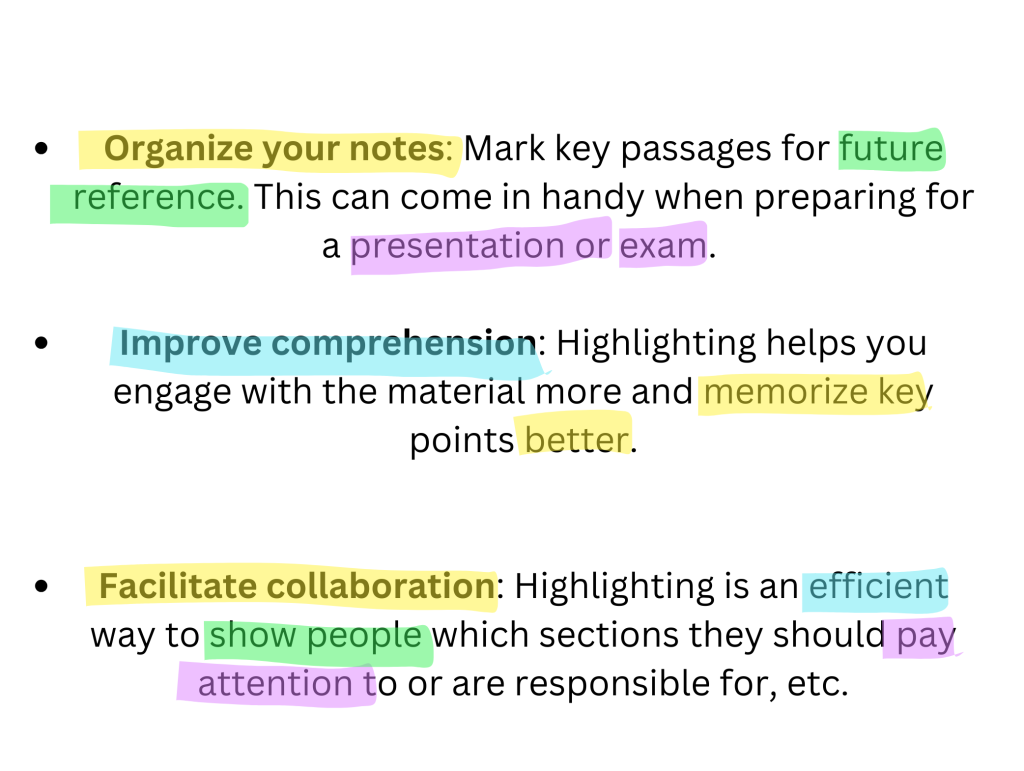 To highlight text in iScanner, tap Markup at the bottom of the screen, which takes you into editing mode. You can zoom in for precision, adjust the thickness and opacity of the brush, and change the color.
Once finished, tap Save in the top right corner. What's more, you can edit your highlighting an unlimited number of times or remove it altogether, even after saving.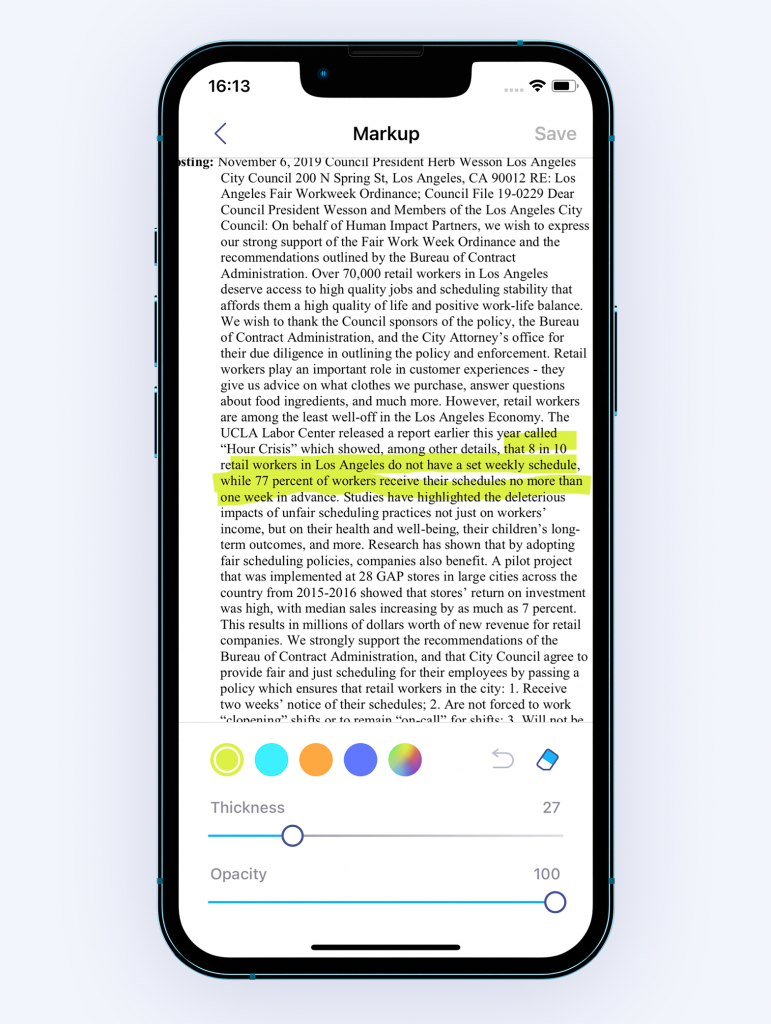 Elevate Your Text Game with Vector Graphics
Using vector graphics such as arrows, check marks, wavy lines, etc., in your text annotations is a simple and efficient way to make it easier for readers to understand and follow along with your annotations. This can come in especially handy if you have multiple comments.
Don't hesitate to use vector graphics in your annotations for: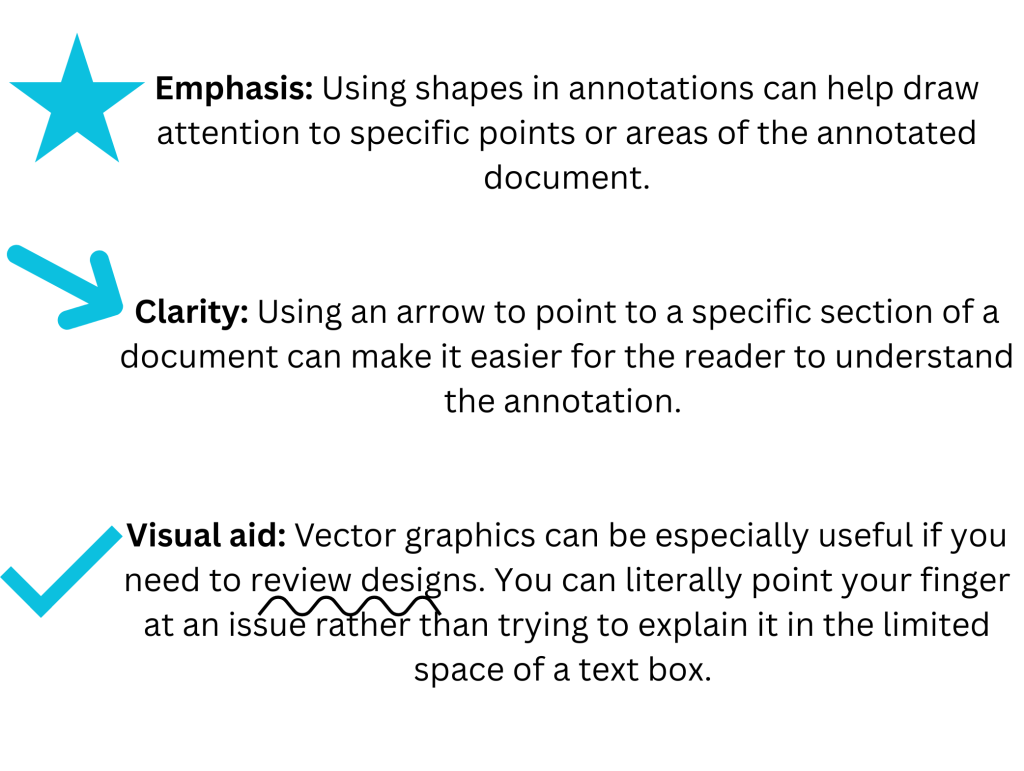 In the iScanner app, you can add and edit vector graphics with literally three taps. First, touch and hold Insert at the bottom of the screen, then tap Shapes and choose the one you need. 
How to Type on a PDF Like a Pro with Watermarks
Watermarks are a neat way of providing some crucial information about a document without interfering with the original content. You can use them to:
Indicate the status of a document (e.g. a draft, "obsolete," a version number, etc.)

Provide additional information (like "strictly confidential")

Give instructions

Facilitate document reviews
In iScanner, you can apply customizable watermarks in a tap.
Upload your file (text document or image) to iScanner and tap the Watermark icon in the bottom right corner. 

Type the text you want to use in the text box. 

Choose the font, size, color, transparency, and spacing of the text. The app allows you to see the changes in real time.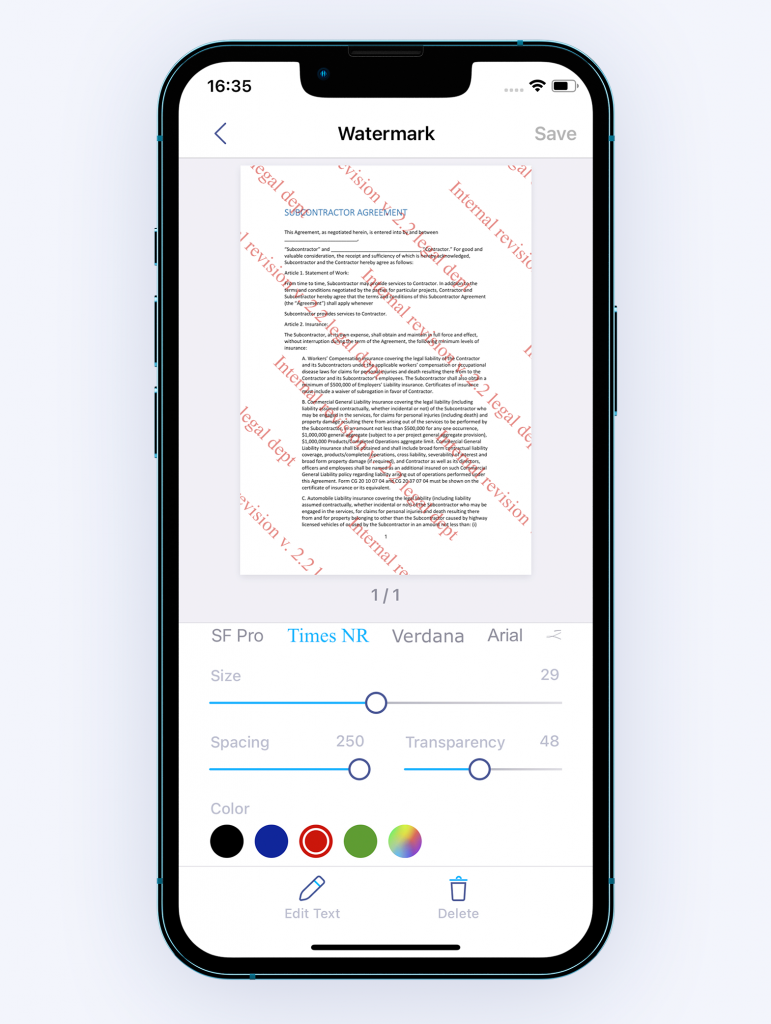 Moreover, you can edit or delete the watermark at any point, even after saving the changes.
All in all, figuring out how to write on a PDF on a mobile device can help you make better use of your time, help you stay organized on the go, and make communication more efficient. Don't hesitate to take advantage of this nifty tool to boost your productivity!