You've probably heard of or used HDR modes and photo filters on social media and graphic editors. They are nifty tools that help you make your photos better than they are by cropping, changing the color scheme, and adjusting exposure, saturation, and hue. iScanner, a PDF scanner app, uses the same approach but with documents and scans. It's a mobile document scanner with a scan image editor that can make your documents better in just a few taps. In this post, we'll talk about how to make your scanned docs look perfect using this handy tool on your mobile device. 
What You Can Do in the Scan Image Editor
The scan image editor in iScanner is a practical and versatile toolbox that can instantly take the quality of your scans up a notch. With it, you can crop, rotate, change the color scheme, and perfectly adjust the brightness, hue, and saturation without even having to think about what these parameters are called.
Recently, the toolbox has acquired a new section for some very special new-gen tools. We named it AI Enhancer, and as you probably guessed from the name, it allows you to use our AI-powered tools: Scan Straightener and Finger Eraser. These two are AI algorithms of our own design. Scan Straightener can get rid of skews and warps on your scans and smoothen the page out if it wasn't lying flat, and Finger Eraser can come to the rescue if you accidentally capture your fingers while scanning.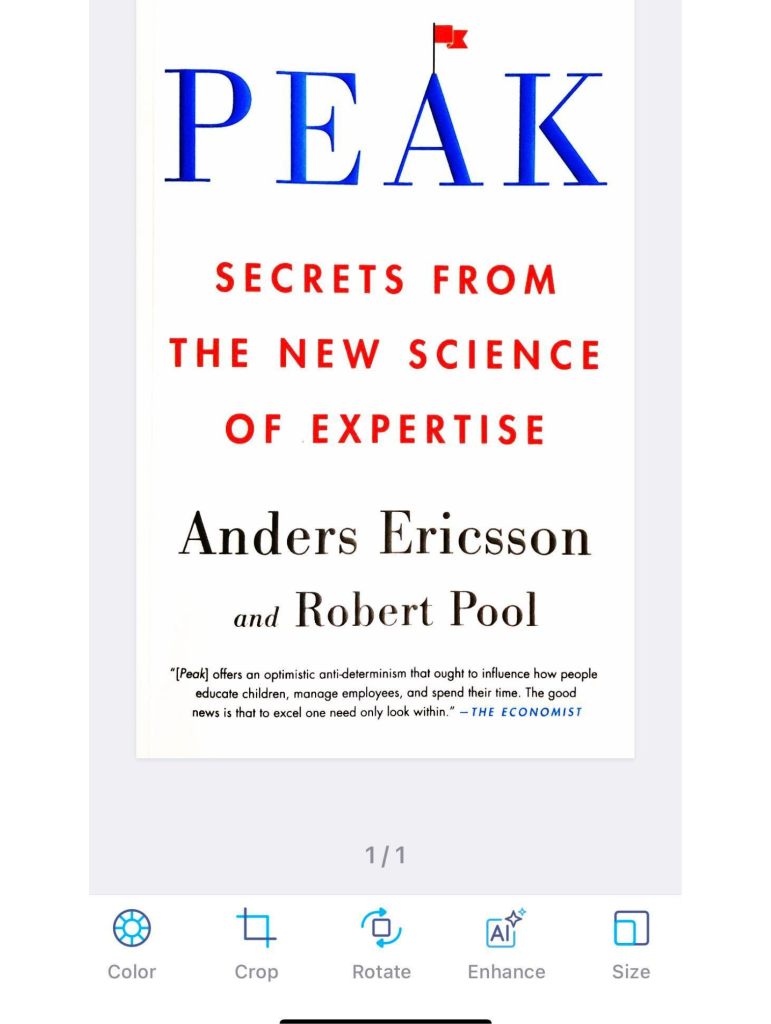 To sum it all up, with the help of our scan image editor, you can instantly and effortlessly:
Change the color scheme of your document

Improve the legibility and overall look of your scans

Get rid of minor smudge marks or creases

Fix the geometry of the page

Remove fingers from your scans if they get in the way

Change the page format easily—you can choose between A4, A5, Legal, Letter, or Business card and see what it would look like in real time, if printed.

Apply changes to all pages! Why do it manually to every single page if it can all be done automatically in one tap?
What Do the Color Filters Do?
The filters allow you to change the color scheme of your scans and documents in one tap. Technically, it's a smart filter that has a set of color schemes you can apply to a selected page or all pages in a document.
Within each of the five color schemes, there is a slider control that manages a whole array of parameters like brightness, contrast, saturation, hue, and more. By moving the slider control, you can adjust several parameters at once and see the effect in real time.
Black-and-white filter to give your scans a professional look
If there's a minor smudge or stain on a note you need to share, you can quickly get rid of it by playing around with color filters and the slider control. Just scan the note and see how much tidier and more professional-looking it becomes when you simply change the color scheme to black and white.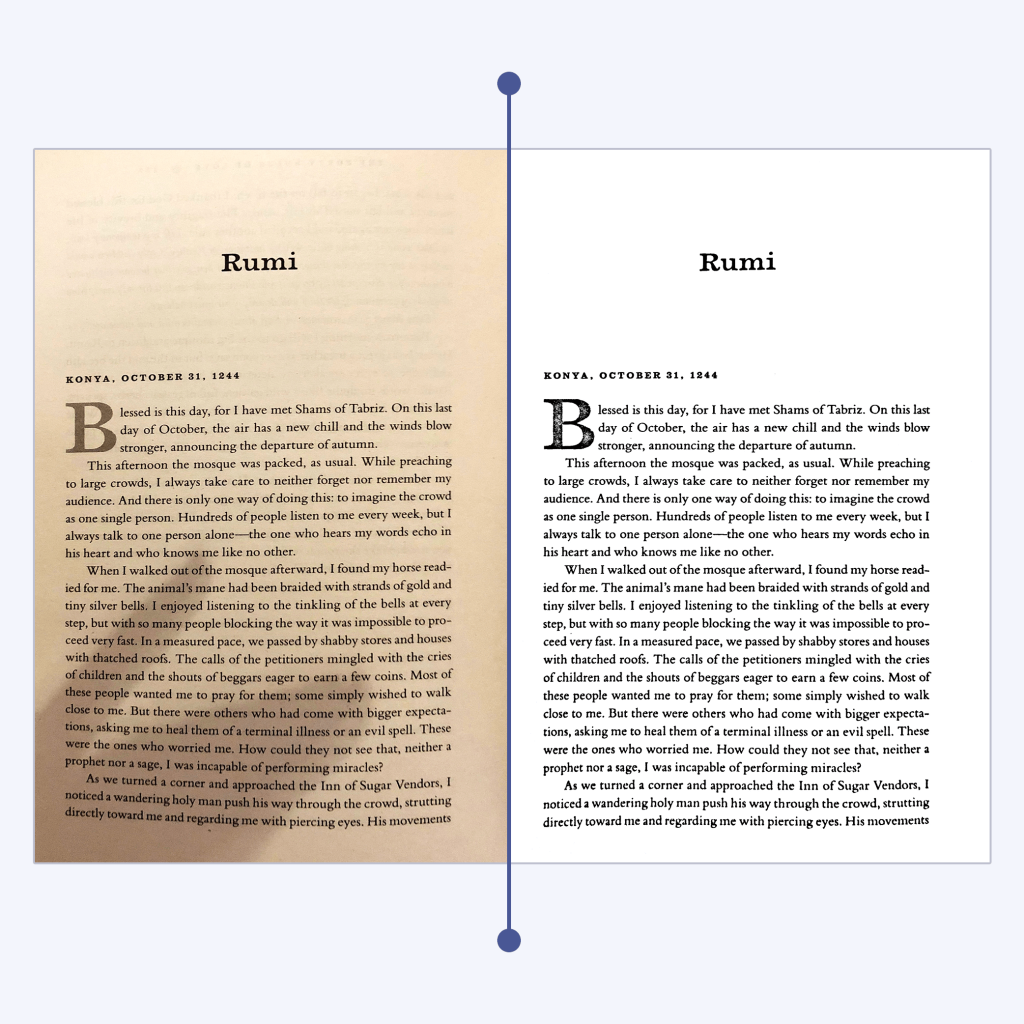 This filter can also be extremely beneficial for scans of printed materials where the ink has faded or the colors are uneven because it increases the contrast between the text and the background, making it easier to read. Moreover, the black-and-white filter can easily remove shadows from the page, which are sometimes very difficult to avoid.
Bright filter for crisp, clear, and vivid colored scans
The Bright filter is the equivalent of the black-and-white for colored scans. It increases the brightness and contrast of the scanned image and can get rid of pesky shadows while preserving the original colors of the images. Another perk of the bright filter is that it can improve the legibility and the overall look of handwritten documents. If you're a student who often needs to submit handwritten assignments, don't hesitate to try the bright filter—it makes a world of difference!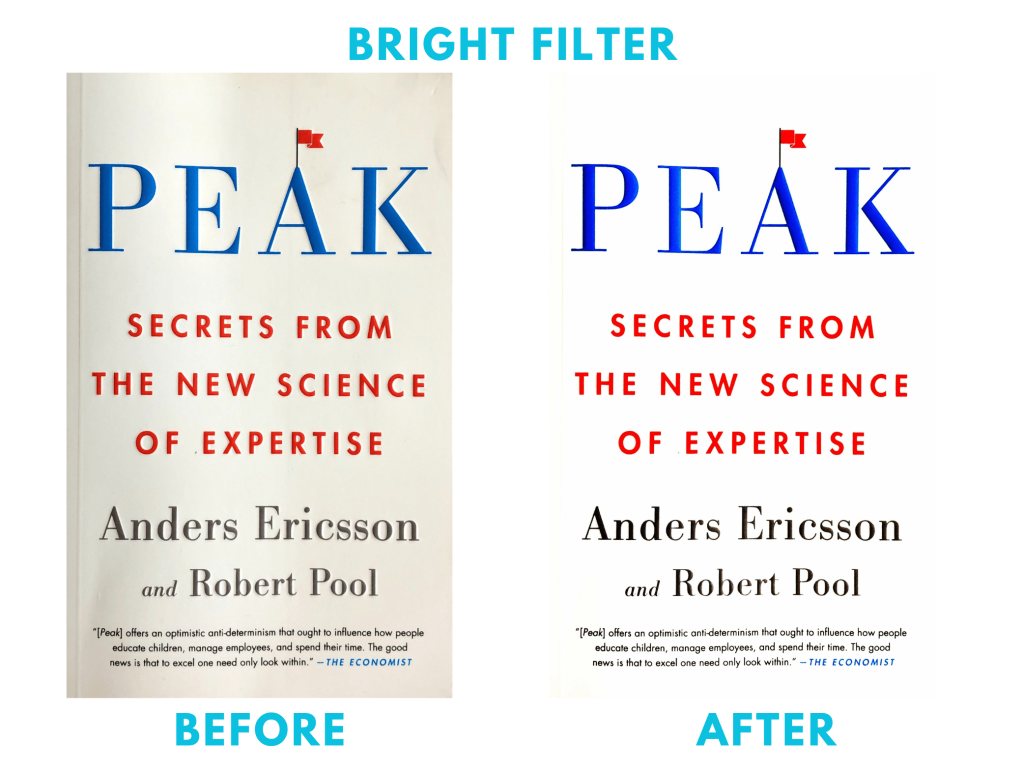 Grayscale to deal with the color images problem in print
If you have ever tried to change the color scheme of a document containing color images to black and white, you probably know that it's not as simple as it sounds. For instance, if you print out a document containing color images with a black-and-white printer, you might not like the result. The images will be far less detailed, and people's faces might be oddly distorted. That's because the bright areas are going to appear too bright and the dark areas too dark in print, so that the small details of the pictured objects will be lost.
Graphic editors have several solutions to this issue, but they require a PC, and you'll need time to learn how to do it. You'll also need to make adjustments to all your images one by one.
With iScanner, you can fix this problem in a tap. Just upload your document to the app, change the color scheme to grayscale, and adjust the slider control until you see the perfect picture. Tap Apply to All, and the printed version of your document, including all the images, will look perfect.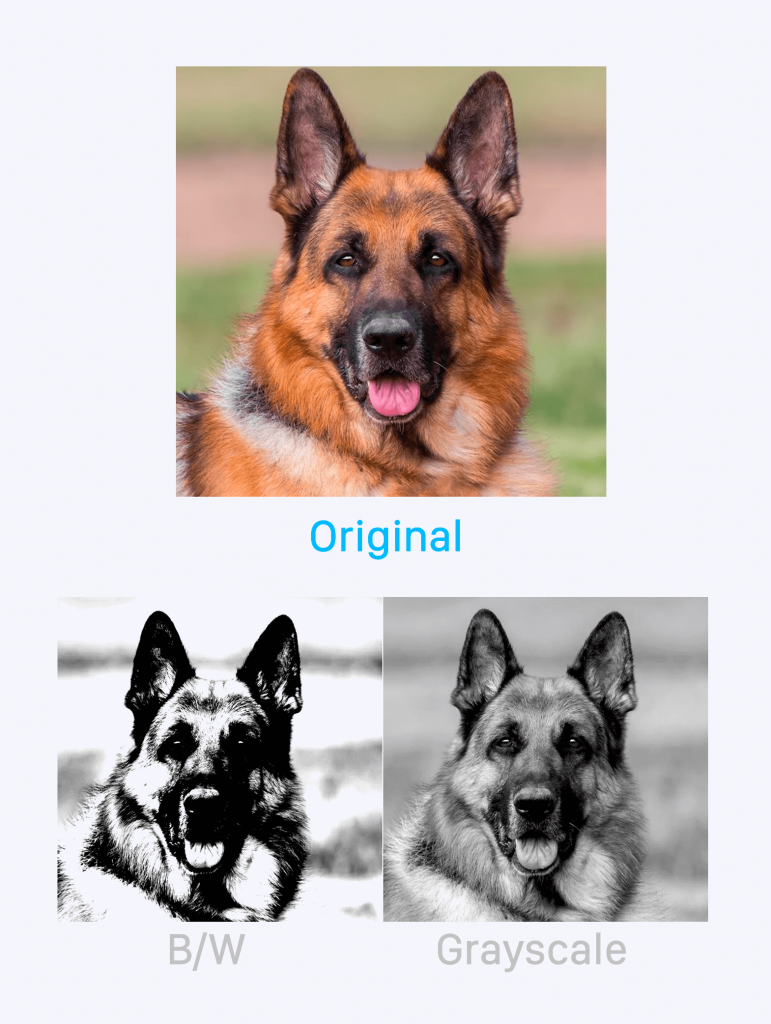 Don't hesitate to try and see for yourself how much of a difference all these tools can make!
See what else you can do in iScanner's document editor to make your documents look professional.