There are several ways to delete or add a page, or several pages, to your PDF documents. These are fairly simple, but you will need access to the document in question and a PC with suitable software.
What are your options if you don't have access to either? What if you're traveling or remembered that you need to add a page to your document at the last minute?
Not to worry! There is a simple, handy solution to that problem that allows you to do just that very quickly wherever you are with just your mobile device.
How to add new pages to your PDFs on the go
The process couldn't be easier. Here's what you need to do:
Upload the file in question to the iScanner app.
Open the file and tap the Add Page button at the bottom of the screen.
Choose one of the three options. The app allows you to upload an existing document, scan a document, or add a blank page.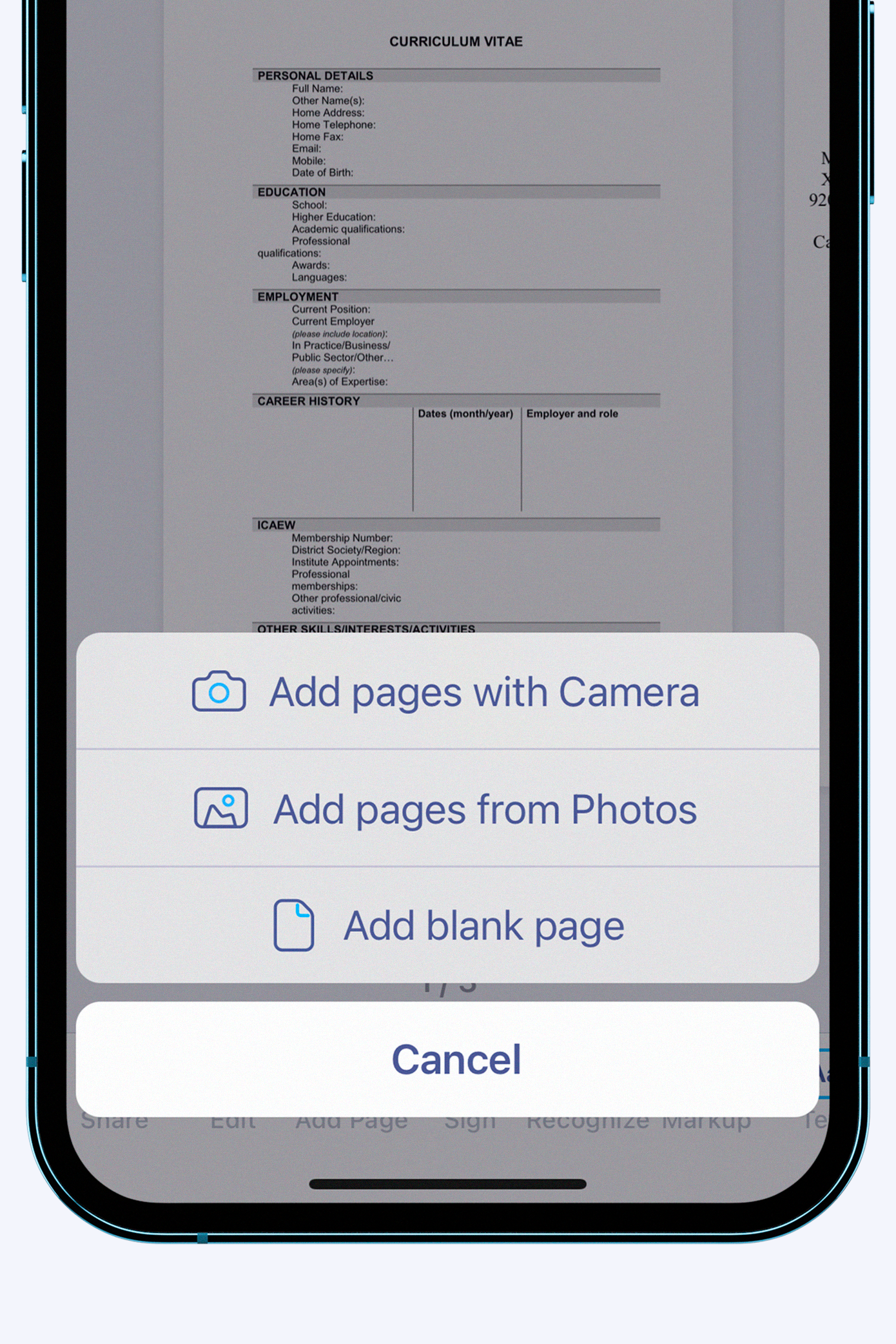 All done!
If you need to add a blank page to your PDF, you can add text to it in just a few taps right in the app. All you need to do is tap the Add Text button and type in the box. The text editor allows you to use various fonts, change the color of the text, and choose an alignment that better fits the formatting. Apart from text, you can also add images, stamps, or e-signatures to the newly added page or any other page of your document.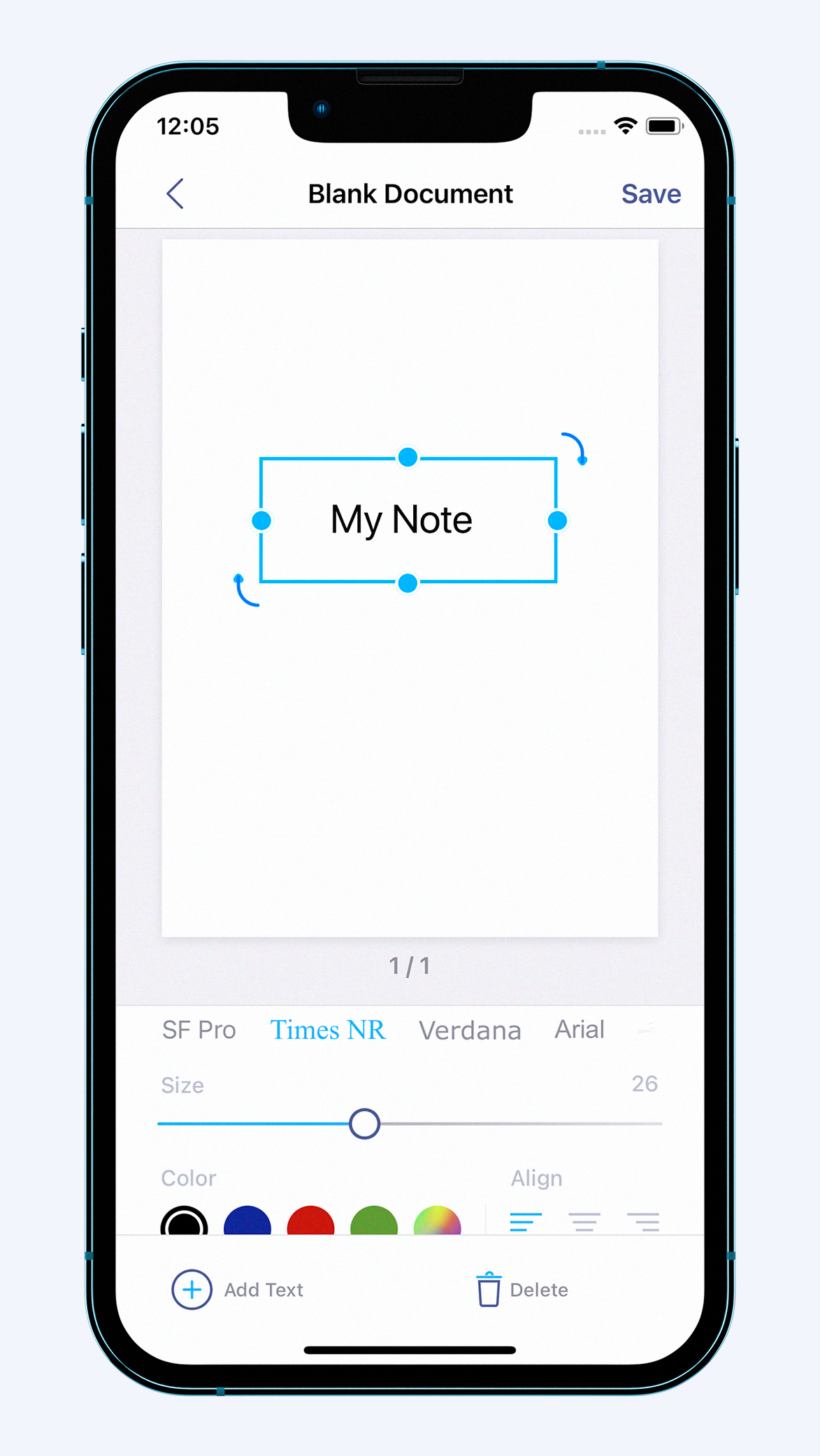 This can save the day if you realize at the last minute that you forgot to add a cover letter to your job application.
Review and approve on your phone
Being able to add a page with your comments and clarifications for the team can come in handy if you need to review numerous commercial offers and agreements or approve vendors and procurement projects while simultaneously having a rather busy schedule full of business trips. It's often tricky accessing your laptop or PC when you're on the go. So, a mobile solution that allows you to easily add comments and e-signatures can be just the ticket.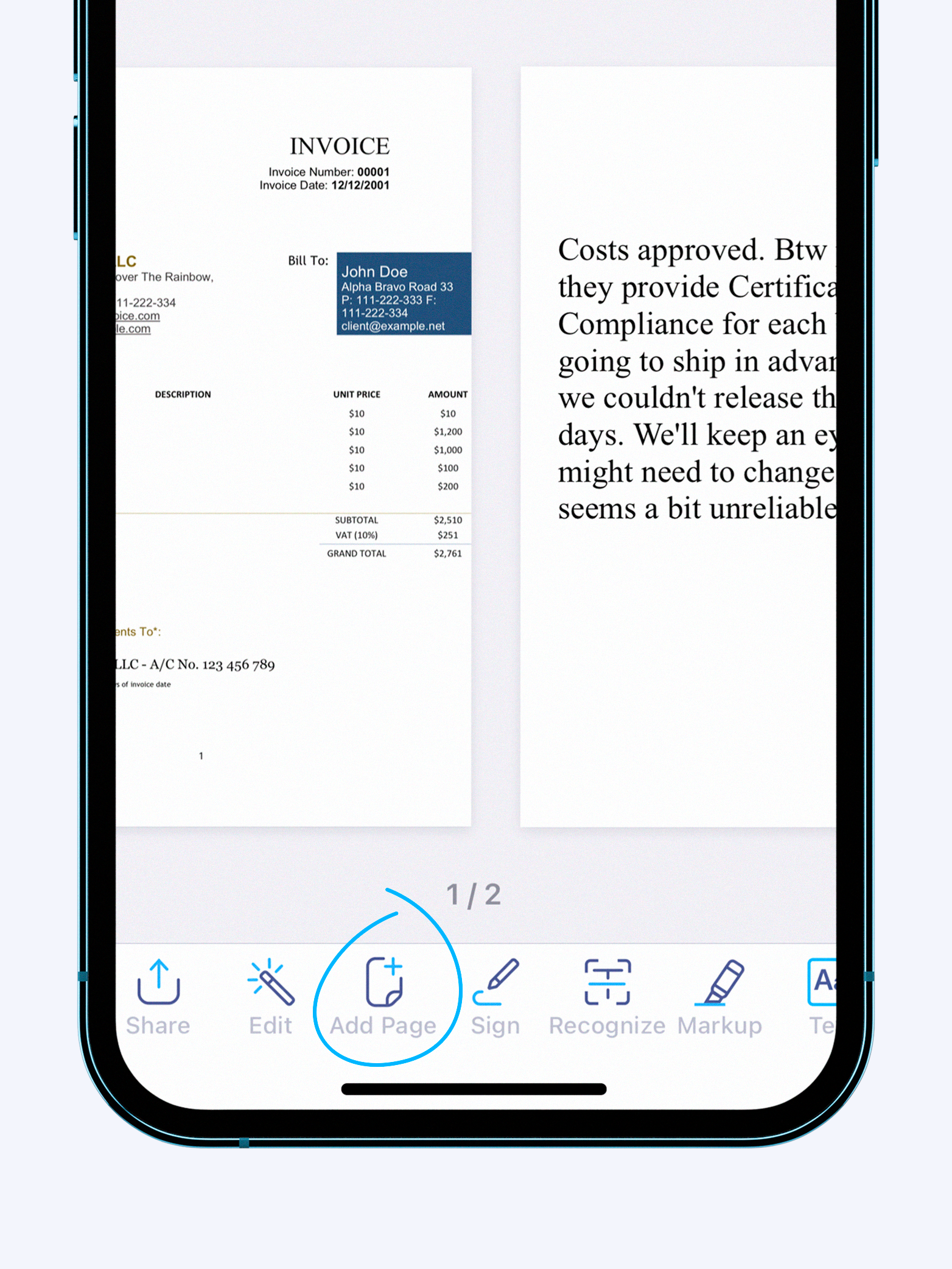 How to remove pages from your PDF document in a tap
This is even easier and quicker than adding a new page. Open the document in question in iScanner and tap the Edit button at the bottom of the screen. Locate the page that you want to remove, tap Delete at the bottom, and hit Done in the top right corner.
See how iScanner can become a mobile office here.