If you're a student or an educator and still not taking advantage of a mobile scanning app, you're hugely missing out. Mobile scanners are indispensable tools that can save you tons of time and money, not to mention make some space in your bag and ensure you will never forget your study materials again. Now is an excellent time to try because iScanner has a special offer for those pursuing or providing education!
How to Claim Your iScanner App Bonus
iScanner is launching a campaign for students and educators worldwide. If you sign up to the app with your valid college or uni email address, you get Pro access, which unlocks all the app's premium features plus 10 Gb of cloud storage for free for six months. All you need is your valid email address that ends with .edu.
Here's how to claim your free premium access:
1) Install the iScanner app from the AppStore.
2) Go to Settings. To do that, tap the user icon in the top left corner.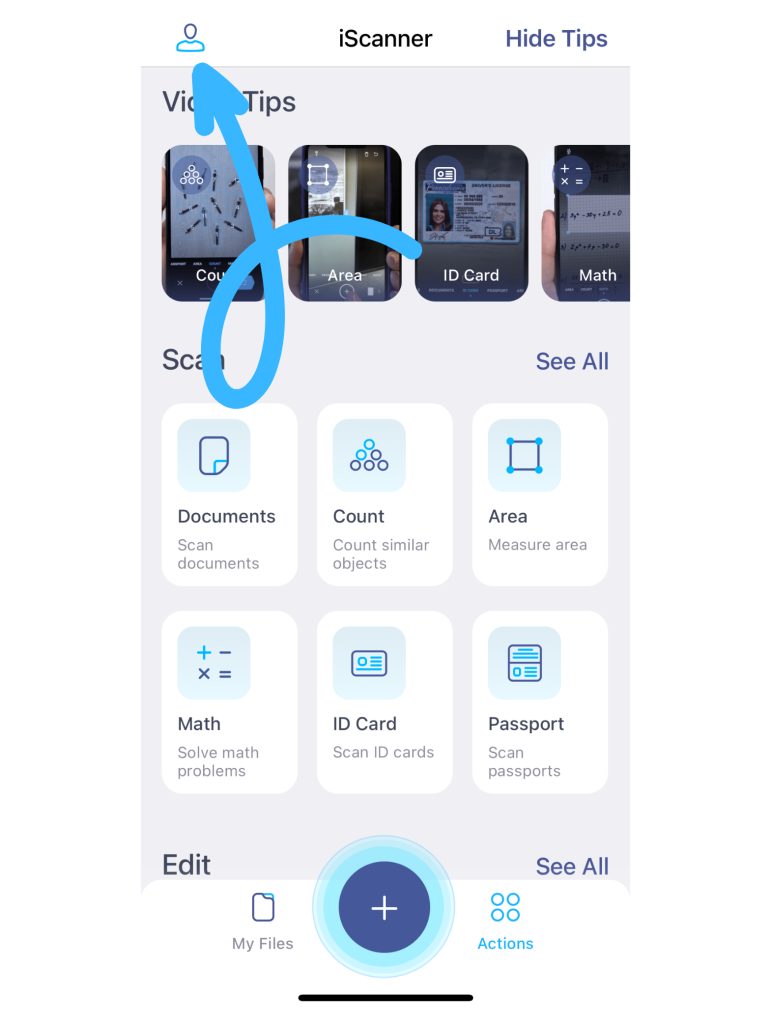 3) Next, tap Get Now. This will take you to the sign-up screen. Here, type your .edu email address in the box and tap Next.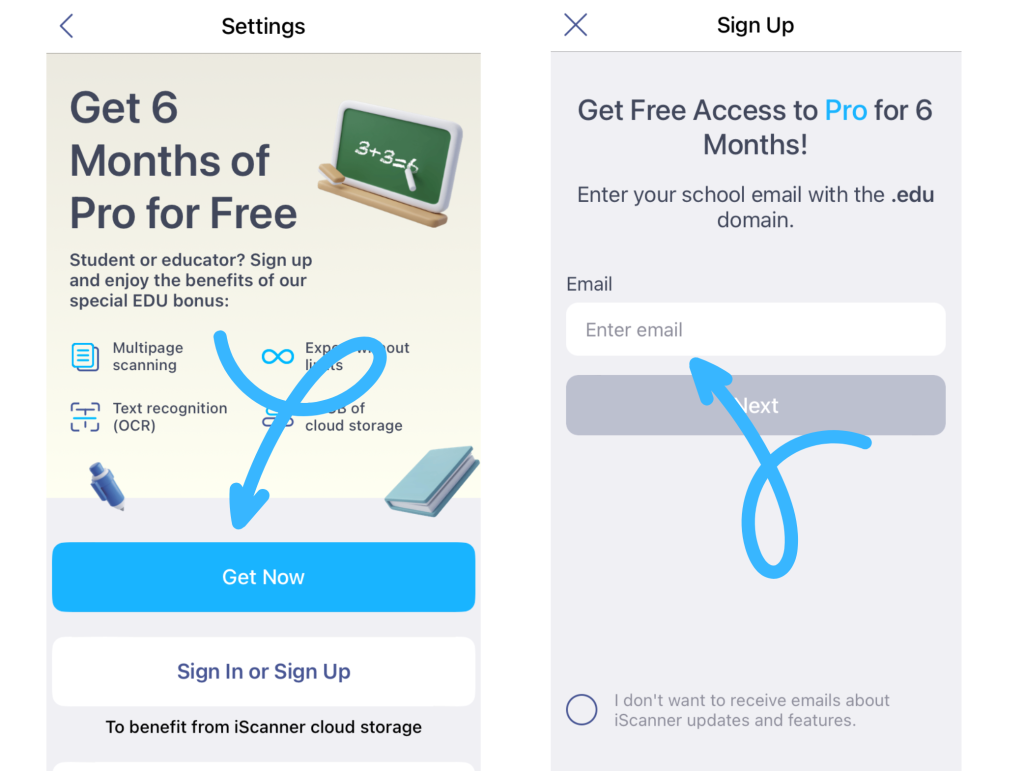 4) Create a password for your account and, once done, tap Next.
5) A confirmation code will be sent to your .edu email address to verify your email—enter it in the appropriate boxes in the app on the verification screen.
You're all done! You can now enjoy six-months of free access to the app's premium features plus 10 Gb of cloud storage.
What You Get with Pro Access
The fastest multipage scanning mobile scanners can provide.
No document export limitations—share and save as many files as you need.
300 dpi resolution, which is sufficient for all applications and document management systems, including LMS.
AI-powered quality improvement features, such as Scan Straightener, Finger Eraser, and Image Deblurring—remove visual noise, skews, perspective distortions, or your own fingertips if they got in the way.
AI Count Mode to count objects in images.
Math solver to solve math problems and equations.
OCR that preserves document formatting and images—convert anything you scan into a Word or Google Doc.
10 Gb of cloud storage to backup and sync your files across multiple devices and platforms.
Make the most out of the perks that come with your .edu email address—grab this chance to get your hands on an incredibly helpful tool completely free of charge! Just a friendly heads-up—this offer won't be around forever. If you're interested, don't wait too long to claim it before it expires.
Disclaimer: We reserve the right to modify the terms and conditions of this special offer at our discretion. Any changes will be communicated to eligible participants.