Three and a half years into the pandemic, the world has largely returned to its pre-lockdown state, with one noticeable exception—many once bustling offices still look like ghost towns. The freedom to go on workations and bid farewell to two-hour daily commutes are the benefits of remote work that in-office perks just can't beat. Whether companies will manage to coax workers back into the office, we don't know, but one thing is clear—remote workers need excellent remote work tools! As a well-adjusted remote team, we would love to share some of our all-time favorites that can make remote work and workation a breeze (including a tool that can drastically cut down the number of work calls and a Webby-winning mobile scanning app).
What Workation Is
Workation isn't anything new, but if you're unfamiliar with the concept, it's what people call working as usual while traveling mid to long-term. Workation has been around for a while, but very few companies have decided where they stand on temporary work from abroad, and even fewer have clearly defined policies in place. However, those pioneers who allow work from abroad (Spotify prominent among them) have noticed a significant rise in productivity and employee retention, which is not surprising. A Future Forum survey, for example, shows that nearly 80% of knowledge workers name flexibility in the workplace as the most important benefit, and that, of course, means the freedom to go on a workation.
Workation Bliss: Why Go for It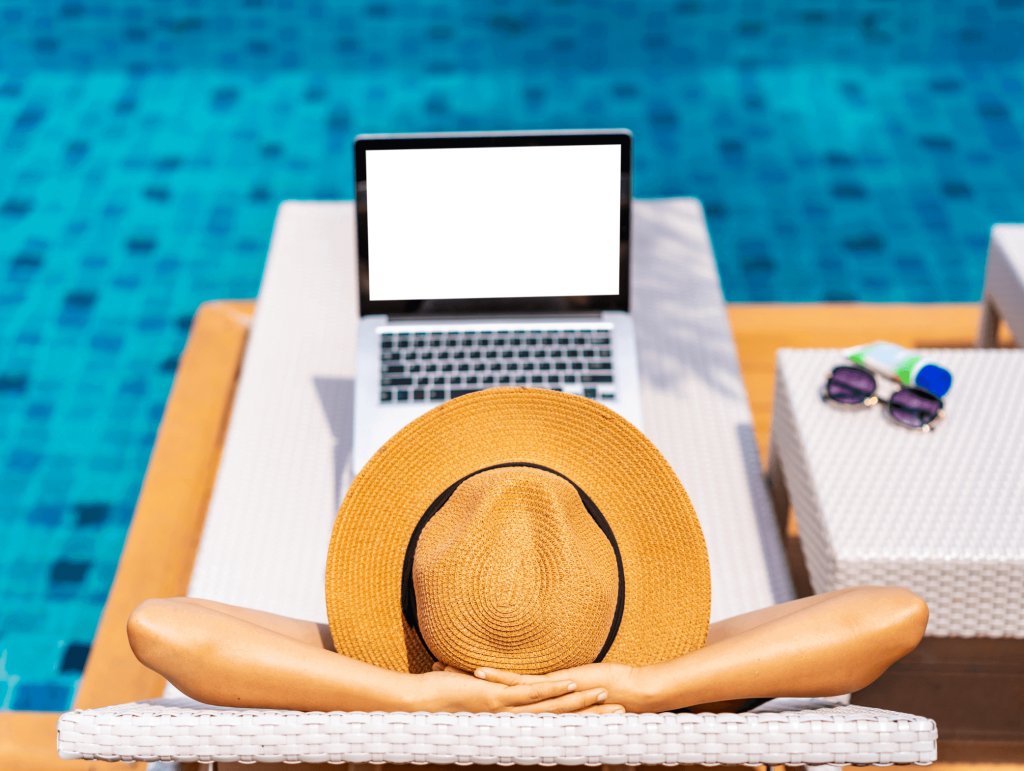 If you've been dying for a getaway but just can't break away from work, workation might be just the ticket! After all, knowledge workers have the luxury of a laptop-sized mobile office, and it would be a shame not to take advantage of it. People who have tried workation say that although it's still the same work, a new and exciting environment allows you to recharge and see things from a different perspective. All of a sudden, you have more freedom and more mental space as your world expands beyond the four walls you're used to.
Workation in Numbers
As the workation trend accelerates, new companies that cater to workationers' needs continue to appear all over the world. One such company with the telling name Workation has collected some data that should interest knowledge workers and employers if they know what's good for them.
69% are less likely to quit after going on a workation
81% note that workation proved to be a catalyst for productivity at work
83% say that workation helped them get over burnout
84% report increased job satisfaction
Best Remote Work Tools
Having the best remote work tools at your fingertips is obviously important if you work remotely. However, if you decide to go on a workation, you'll be even more dependent on them. Your home office, while not exactly traditional, is still an office. For one thing, it has a stable internet connection at the very minimum. While on a workation, however, this might not always be the case. Here's a list of essential remote work tools that we tried and highly recommend.
Dependable Internet: the Lifeline of Your Productive Workation
Any seasoned traveler can attest that wifi specified as available for accommodation doesn't necessarily mean reliable internet. Meanwhile, any seasoned remote worker will tell you that a patchy internet connection can ruin productivity. Therefore, it is essential for a productive workation to cover this base.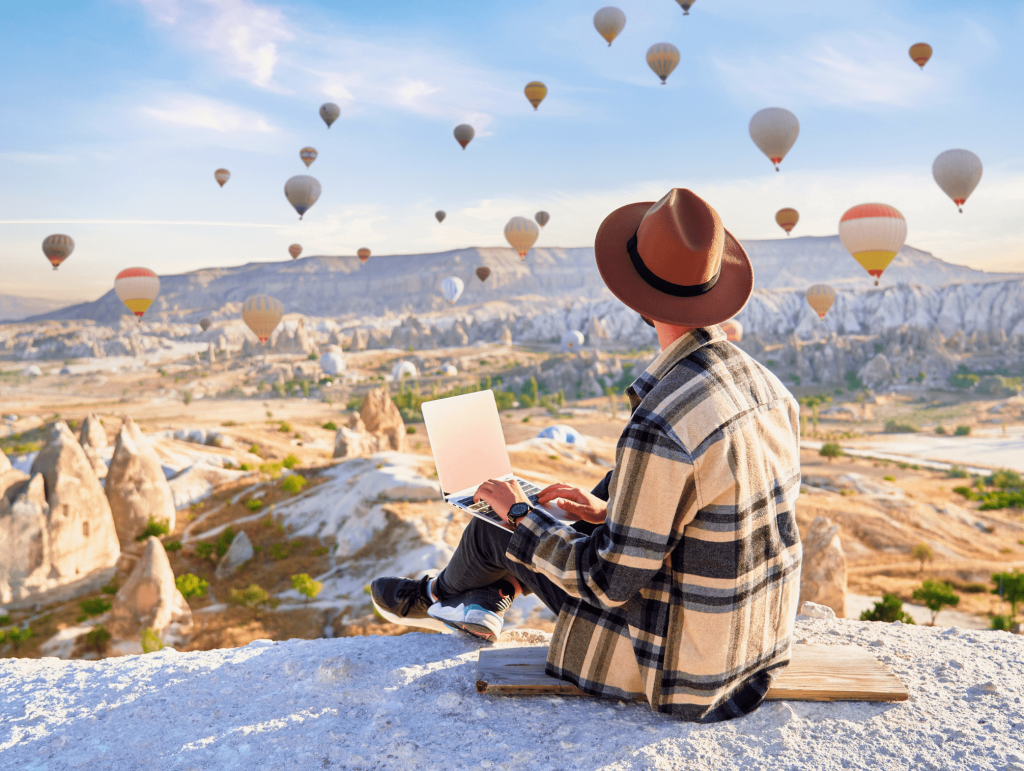 A mobile hotspot is number one on our list of essential remote work tools. They are portable, reasonably priced, and can provide a reliable wifi connection for ten devices at a time. What's more, they can come in handy if you choose to work from, for example, a cafe, local park, or even a beach (at the end of the day, that's what workations are for). No need to worry if there is decent wifi wherever it is you're going if you can bring it along with you!
Collaboration Tools
Whether you're a full-time employee or a freelancer, you're likely familiar with commonly used collaboration tools like Zoom, Google Drive, Slack, Trello, Figma, and many others. We'd like to talk about some lesser-known remote work tools that can help you perform at the peak of your abilities and save you tons of time.
Dialpad
Dialpad is an awesome alternative to Zoom. This AI-powered communication tool has multiple benefits to offer to companies. However, what individual workers, especially freelancers, might love is the real-time transcriptions! This feature can be a game changer that allows you to focus on what's important and do your best pitching to a potential client without having to worry about taking notes. The app will prepare a call summary for you with all the lines clearly attributed to individual callers, so there'll be no confusion about who said what. This can save tons of time on writing meeting minutes and simplify project management tenfold. Plus, users don't have to install anything—just share a link and people can hop on.
Loom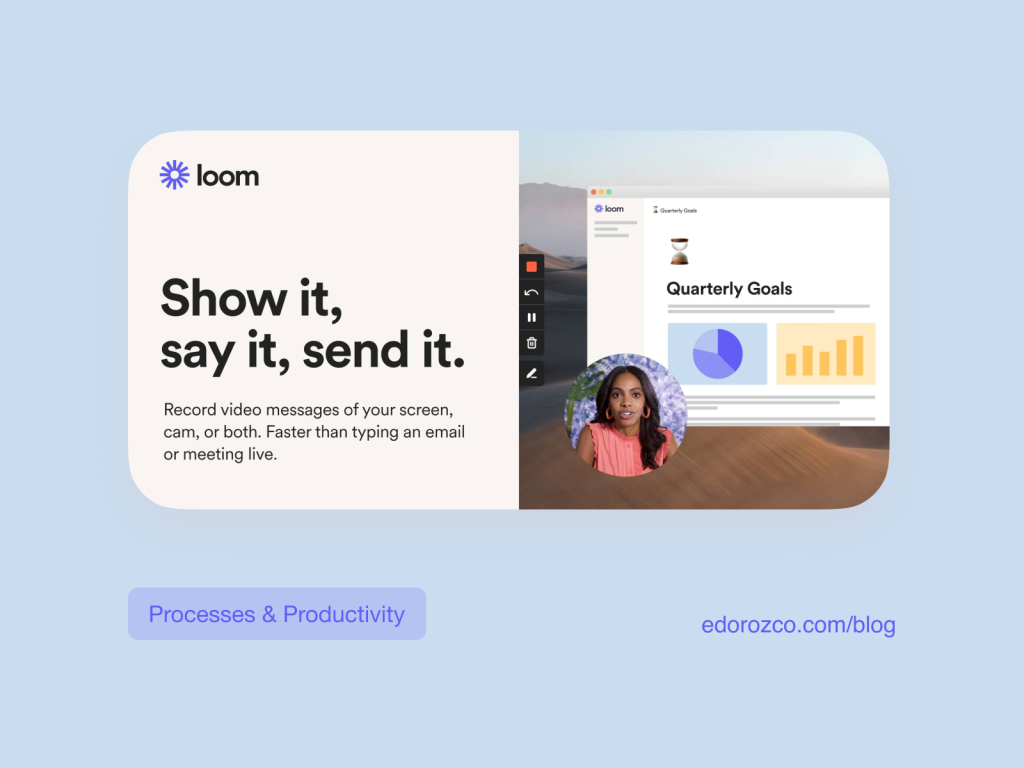 Loom is a nifty and unique tool that took the best from video calls and messaging. Have you ever thought about how many of your work calls go like this: "I'll just quickly share my screen to show you how to do X or what I did with Y"? Such demonstrations can be time-consuming and a bit annoying, but we keep doing them to avoid writing lengthy messages that are even more time-consuming and can lead to confusion and misunderstanding. Loom has found an elegant solution—it allows you to record your screen and camera simultaneously! Simply say and show what you need and send it as a message to any number of people. This app works on all platforms and even browsers and can cut the number of your work calls by 50%.
Paperwork
Documents are an inevitable part of almost any line of work. Unlike their on-site counterparts, remote workers often don't have printer-scanner machines on hand. This is where mobile scanning apps come in handy. You can save yourself tons of time and trouble if, instead of looking for the nearest printer shop or library, you simply scan whatever it is with your tablet or smartphone using a mobile scanning app.
iScanner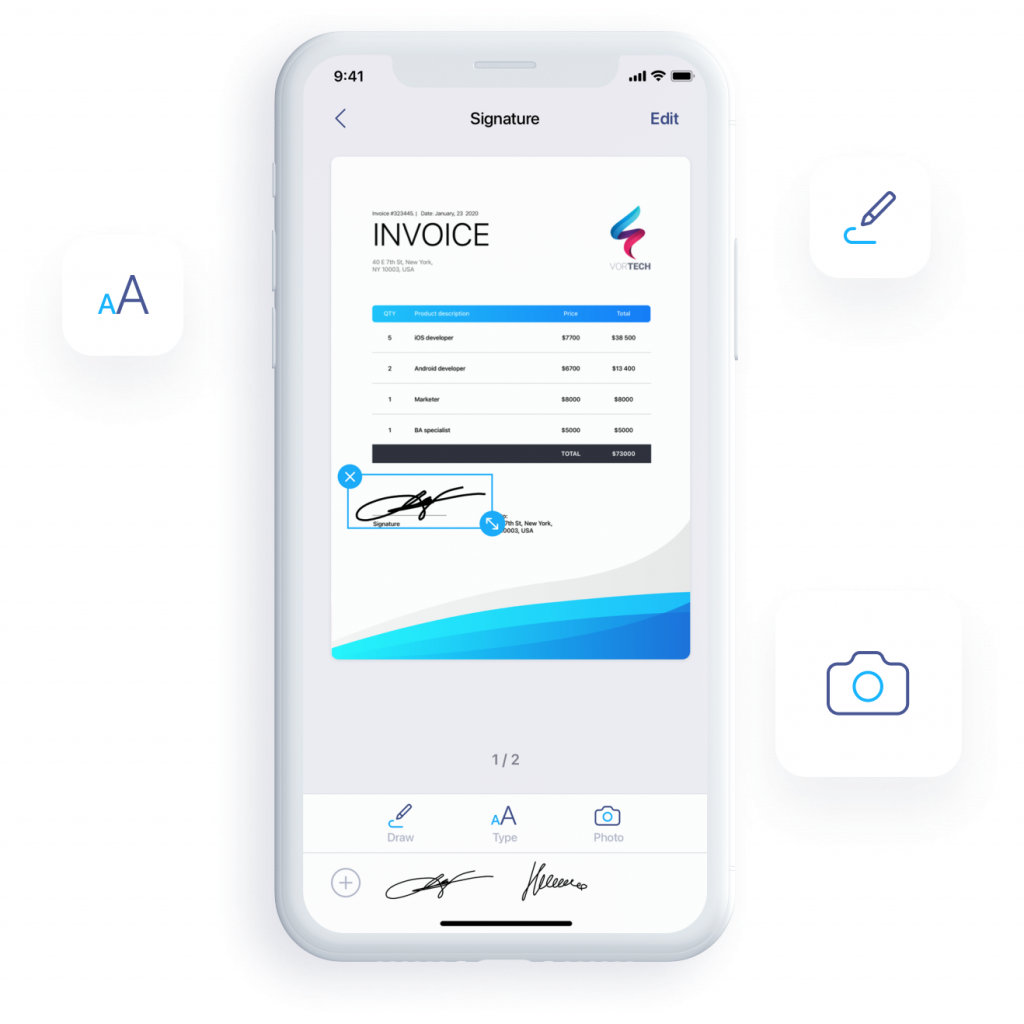 This mobile scanning app is quite a catch. First off, not only is it available on iOS, Android, and most browsers, but it also allows you to back up and sync your files on all your devices for free, even if they operate on different platforms. Next, there are no pop-up ads or branded watermarks in the free version. There's also the matter of quality—not many mobile scanning apps can deliver scans that look like you have a high-end scanner machine. Finally, it has an extensive and free PDF editor that allows you to sign, protect your content with watermarks, and do all things PDF (like split, merge, reorder, add page numbers, etc.). To top it off, this mobile scanning app can make travel-related hurdles a lot easier (we have a separate post on this), so it seems like an optimal choice for workations. 
With these tools up your sleeve, you'll have the essentials covered for a productive and more importantly enjoyable workation! We hope this will help you be better equipped to break up the routine where every day feels like the one before and go on an adventure that will benefit both your work and personal life.