On the Way to Paperless Education
Despite the variety of modern digital tools available, the majority of schools across the globe stick to the traditional paper-based workflow. This is not at all great for two main reasons. First, printing takes time and money that could otherwise be spent on more important and creative tasks. And second, it harms the environment, consuming natural resources and creating tons of garbage. Of course, switching to a paperless workflow is no simple project. But as Desmond Tutu once said, "There's only one way to eat an elephant: a bite at a time." And there are simple digital tools that can reduce paper at school dramatically and free up valuable resources for the education itself. If you've had similar ideas, continue reading. The solution is much simpler than might seem at first glance.
How Much Paper Do Schools Use
According to a survey, the average American school uses 2,000 sheets of paper daily. If we do the math and extrapolate to 100,000 schools nationwide, we get a staggering 32 billion sheets of paper annually.
From a financial standpoint, the estimates don't look any better. Roughly estimated, the printing cost per sheet of paper comes out to 5 to10 cents, depending on the quality of paper. So, even if we assume that most schools don't use premium quality paper, simple math gives us these numbers:
5 cents x 32,000,000,000 sheets of paper=$1,600,000,000
In the US alone, 1.6 billion dollars are spent on paper every year. And these calculations don't even consider equipment maintenance, the cost of printers and stationery, employees' time spent on printing, and consumed electric energy.
What Can Be Done to Reduce the Amount of Paper
It might sound pretty obvious, but scanning and switching to a digital workflow is the answer.
With tablet computers rapidly replacing heavy backpacks full of textbooks, and students being technologically savvier than ever before, switching to a digital document flow is only natural.
Just imagine how much easier it would be if you didn't have to print out the same forms or paper assignments over and over again. Instead, you could simply send them digitally to people for completion and signature and collect them filled and signed the same way. Incidentally, research shows that nearly 20% of employees' time is spent on repetitive administrative tasks, like printing and filing up standard forms.
So, if the benefits are so obvious and costs of implementation little to none, why do people keep using old-fashioned printers and scanners? We say it's simply because human beings don't like change and prefer to act out of habit.
Some, however, have concerns about the reliability of mobile scanners in terms of data protection. They're suspicious that some apps might keep copies of documents. It's a valid concern, but there's a simple solutionーjust choose a trustworthy mobile app developer and check where their headquarters are. If the developers are based in a country with transparent and progressive legislation, they have to abide by it. iScanner's headquarters, for example, are based in the US, and neither the developers nor any third parties have access to the files stored in the app.
Mobile Scanners Can Be Just the Ticket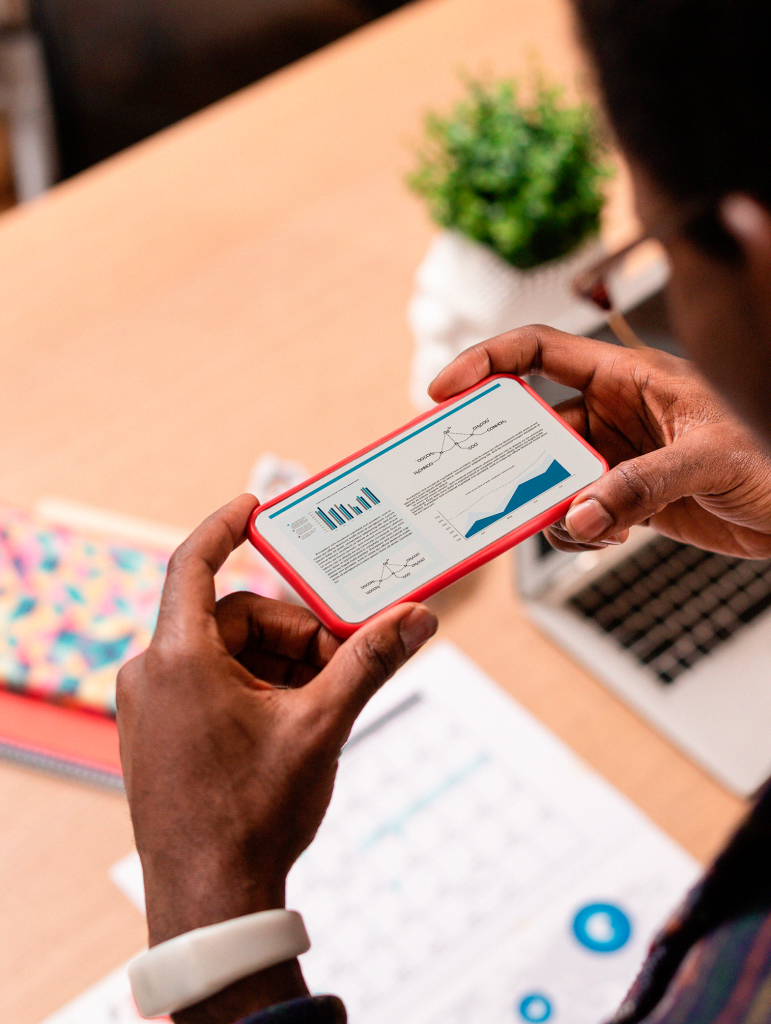 If you're still not using a mobile scanner, now is as good a time as any to start, as you're hugely missing out. Mobile scanning apps have expanded beyond being just mobile scanners. For instance, in iScanner, an AI-based app for both iOS and Android, apart from scanning you can also:
E-sign
Add text boxes with your comments
Turn handwritten notes or whiteboards into editable text via an AI text recognition algorithm
Highlight text or blur text
Add images or vector graphics (e.g., arrows, check marks, etc.)
Add pages to documents or delete pages
Split and merge documents
Share documents in any messengers or educational platforms like Google Classroom or Canvas
Surprisingly or not, providing every student with a tablet computer proved to be more cost efficient than traditional textbooks. But it's not all about the money. It's about being able to do more in less time and work on the go from your mobile phone. No wonder mobile scanners are gaining popularity so quickly.
Normally, iScanner PRO costs $19.99 per year. At the moment, we have an iScanner for Educators program, which means that if you're employed with an educational institution, you get free access for a year. Please see more details here. The number of promocodes is limited, so we recommend not waiting too long to join.
If you're ready to try, just click here: iOS and Android. Share with colleagues if you agree with us!