The fast pace of modern life requires us to complete many tasks on the go. That's why bulky old-fashioned scanners are losing popularity and are being replaced with an abundance of multi-functional mobile scanners. When choosing an app, the rule of thumb is to pay attention to the number of downloads and the rating. Experts recommend choosing apps with over 10 million downloads and a rating of 4.5 and higher, as this usually means that users enjoy using them and find them helpful. But what other factors should you consider when choosing a mobile scanner? Keep reading to find out!
Basic Needs
If scanning is not a daily task for you, we recommend choosing an app with basic features that are easy to navigate. Pay special attention to apps that can automatically detect document borders and color. This feature lies at the core of any mobile scanner and can either make or break it. A good scanner determines the borders and colors quickly and accurately.
Depending on what you scan most, you may choose an app that focuses on a particular type of document. For example, you may need a scanner that will scan IDs, business cards, or receipts so that you always have them close at hand.
Work and Study
Work and study environments call for a scanner with more functionality. If you often find yourself downloading and switching between multiple apps to complete a task, then you may want to consider a multi-functional mobile scanner. Here are the most useful features to look for in an app.
Editing tools. These tools allow you to work with a document once you've scanned it. Filling out forms, covering sensitive information, inserting shapes, pictures, and signatures—all of these can be available in just one app. However, most mobile scanners limit these features to the paid version, so be sure to check what the free version has to offer.
Text recognition. Also known as OCR, this technology lets you extract certain parts of scanned documents and save them as new files. If you tend to work with multi-language files, go for a mobile scanner that supports several languages.
Problem-solving modes. These features go beyond the traditional scanning experience. For example, iScanner allows you to count similar objects, solve mathematical equations, and measure the length and area of different objects. Even though these modes aren't directly related to scanning, they will definitely save you a lot of time and effort.
Support. Getting guidance and support when you encounter a problem with an app is crucial. That's why we recommend checking the app's website and social media pages—they will tell you if the app is still active and where you can find someone to help you out if something goes wrong.
No Distractions
If you've ever tried to submit a task a minute before the deadline, you know how crucial it is that everything goes according to plan. A single ad that pops up at a critical moment may result in a bad grade. That's why we recommend choosing ad-free scanning apps, such as iScanner. This way, you can be sure that nothing will distract you from the task at hand.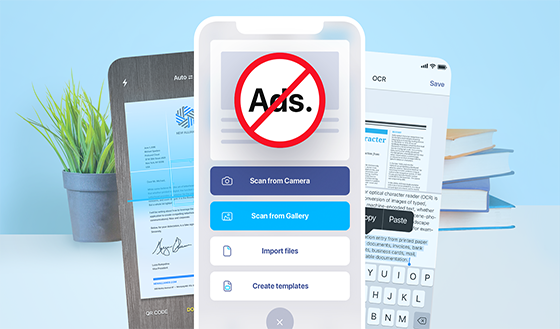 Security
No one wants their private documents to be seen by third parties, and that's why security is arguably one of the most important factors to consider when choosing a mobile scanner. Pay special attention to the app's privacy policy to make sure that your confidential information will be safe from prying eyes. Choose mobile scanners created by trustworthy publishers, and don't forget to read reviews to learn about other people's experiences with an app.
Free Features
Not every mobile scanner offers all of their features for free. If you don't need a wide range of functions and don't plan to use the app on a daily basis, the free version will be right up your alley. Just check to be sure it includes the main features necessary to get a high-quality result: scanning, editing, and signing documents.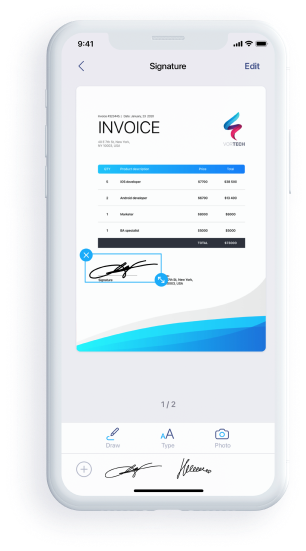 As you can see, there are a lot of factors to consider when choosing a mobile scanner. We hope that this article will help you determine your needs and find an app that meets your expectations!